'My fifth gig will be at Wembley'
Finally a mainstream breakthrough, Sub Focus talks about taking his live show to the next level, working on secret Brit dance projects and angling for a "dream" collaboration.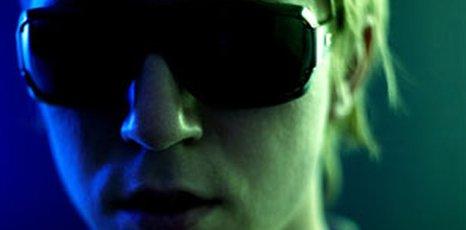 It has been a slow and steady road for Nick Douwma, aka Sub Focus.
Whilst the last couple of years has seen him enjoy daytime radio play and modest commercial hits with drum 'n' bass flavoured pop tracks Time Wrap and Rock It, he's been slaving away since he first handed scene-guru Andy C a demo in 2003.
However, the past 12 months have been a real change of gear.
Having remixed The Prodigy, Empire Of The Sun and, most recently, Dizzee Rascal he released his self-titled debut album in autumn 2009.
New single Could This Be Real - released today - looks like being his biggest breakthrough yet.
Big year
2010 looks like it'll be a year of change for the London producer.
Spring will see him head out on tour with Pendulum, dates he'll premiere his new live show at.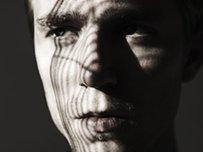 "I've got a date at Wembley Arena which is like my fifth live gig which is pretty nerve-wracking," he admits.
"I want to base it [the live show] quite heavily around me and lots of technology. We've been getting lots of interesting, cutting-edge kit for it to visually illustrate how the sounds are put together.
Meet the people who'll shape the sound of 2010
"We're looking at things like proximity sensors. Similar to what Simian Mobile Disco or Daft Punk do."
He won't be copying Chase N Status or Pendulum in turning his dance juggernauts into a live-band spectacle just yet.
"I feel it's unnatural trying to get a band to play that - it's almost a bit fake," he says.
'Exciting time'
With British dance producers being employed by the likes of Rihanna and Jay-Z, 2010 is what Douwma is describing as "a really exciting time".
My studio is next door to Chase N Status, recently Nero moved in as well and Shy FX is down there as well…
Right now, he's focusing not on his own material but writing for other people - namely Lily Allen protege Example.
"I definitely want to do more writing for people. It's nice because you can do things that wouldn't be the material I'd put out under Sub Focus.
"Sometimes you're in the studio and you have these incredibly cheesy ideas and you think, 'I could never put that out as myself'. It's a great way of getting out different ideas that you wouldn't do normally.
"I'd love to do a track with Dizzee Rascal - that'd be a dream collaboration. But in the more immediate future I'm planning on doing some collaborations with friends of mine who're also well known for making music.
"I've started something with the guys from Chase N Status and talking to some of the house guys like Herve."