The Enemy are 'taking time off'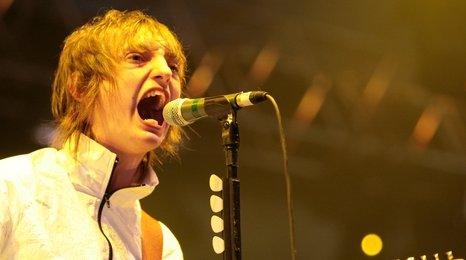 The Enemy's lead singer Tom Clarke has said the band are taking some time off from recording and touring.
The Coventry band released their second album Music For The People last year but are taking a break for the first time since their releasing their debut LP in July 2007.
Speaking to Newsbeat he said: "We're just taking it easy, taking our time. I've bought this ridiculous farm and I'm trying to decorate it so I can move in."
But he's still writing new material: "We've not got a tour for a few months and you go, 'Oh, I'll put my feet up'. But instead of that you get home and you write more songs than you've ever written in your life."
He added: "We're being a bit prolific at the moment but there's a lot of really exciting stuff happening.
"We're going back to rehearsing how we used to because we can't not rehearse, we'd miss it too much.
"A lot of the tunes we're writing are pretty old-school Enemy and it's pretty exciting."