Introducing…The Chapel Club
Their bass player's a homeless "exotic pet", they've only played four gigs and they were rumoured to be signed for big bucks. Meet the London eerie-rockers who aren't the new White Lies.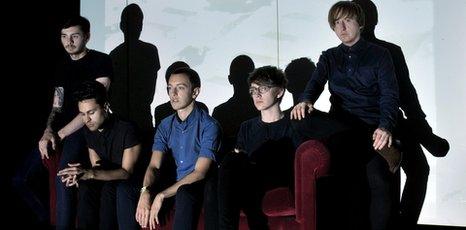 First, to set the record straight.
In December east London-based fivesome The Chapel Club were rumoured to have been signed for, what some places were calling, "comedy sized sums of cash" after playing a series of just three shows at their local pub.
"The truth is," says lead singer Lewis Bowman, "this whole thing about massive deals is really not true.
"All this stuff about bags of cash is ridiculous. Our bass player hasn't even got a house. I think yesterday he has £18 in his bank.
"I think it just created a fuss because there aren't that many A&R scrambles these days."
Indeed, that clutch of gigs saw some people splitting hairs, but not the band.
"Our manager was screwing, he was like, 'Why are all these industry (people) here?' He wanted to just see how we'd go. Suddenly everything was going mad."
'On tour'
Rumours well and truly quashed, and a deal penned with Universal, today Bowman is rehearsing with his band mates Michael Hibbert (guitar), Liam Arklie (bass), Alex Parry (guitar) and Rich Mitchell (drums) in a practice space underneath a dingy railway arch.
With second single O Maybe I now unleashed (debut Surfacing came at the end of last year) they're preparing for their first UK tour in February.
"I'm really not a typical guy in a band I don't think," says Bowman. "What I mean is, the idea of touring and never washing is really not my thing.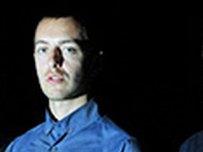 "The only thing which gets me through the idea of what's ahead is the fact that the guys make me laugh."
Despite their austere appearance and eerie, ominous indie tales they boil up they're having the time of their lives. Especially looking after bassist Liam.
"He's a law unto himself," laughs Bowman affectionately. "He operates on a whole different wave length to anyone I've ever met - he's amazing.
"He hasn't got a house, he doesn't live anywhere. He's just itinerant; he just wanders across the city staying on people's sofas. You can't look after him because he's never in your orbit for long enough.
"He's never got any money but he's always got a new tattoo - he lives his life his own way. He's like a pet in a way, like an exotic pet."
When the fivesome can get in a room together they're quickly piecing together their debut album which they hope they'll complete in time for a 2010 release.
'Not accurate'
In the meantime they're fending off all the tagging and chatter that surrounds being a fiercely touted new band. In their case, denying they're this year's White Lies.
"I don't want to accuse anyone of being lazy but I also don't think it's accurate," he says. "We keep getting called doom-poppers or gloom-rockers or whatever people say.
"One thing we thought was that it might not fit in with what's going on right now. London can be scenestery and trend led. We don't necessarily fit into any of the existing brackets."
Truth is, you're more likely to find them listening to Sonic Youth, New Order and Simon & Garfunkel, even Mos Def and Jay-Z, than copying anything that's recently gone before them.
"Maybe one day I'd be able to ghost write raps for real rappers," wonders Bowman.
Indeed, that could be where he really strikes gold. If Chapel Club don't do it first.