Introducing…Giggs
Those expecting a new Tinchy or Chipmunk are sorely mistaken. South London rapper Giggs wants to "smash the game like 50 Cent did" and change the streets - whilst juggling the school run.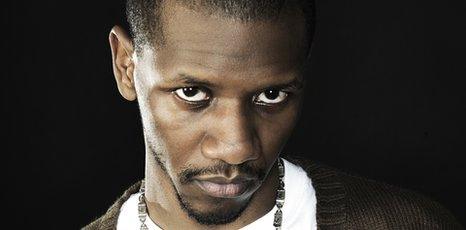 London rapper Giggs has an unwavering vision.
"I want to smash the game the way 50 Cent did," he says fixing us with a warm, meaningful stare.
"This rap thing, it's just a stepping stone for where I want to take the game. I want to change the way the streets are, give people something to look forward to and hope."
You see, 26-year-old Nathan Thomas is on a mission. And the music he makes is his message, armour and weapon.
"On the streets no one's got anything to look forward to so they just do whatever they can do. My doing this music thing, that's not taken one person out the game, that's taken 10 people out the game.
"Them people there with me might be some of the most serious criminals on the streets right now but they're doing something positive now and don't have time for that crap. This is something I'm trying to make happen all over the UK."
He stops, aware of the magnitude of his undertaking. "You can only try, can't you?"
'Right direction'
It's a personal crusade which began for the rapper after he left prison in 2004 after serving a sentence for gun charges.
Since then, as a member of Peckham crew SN1, he's conducted his own rehabilitation.
"It's just an experience innit? Just try and not go back there. I think I'm heading in the right direction - you've just got to live and learn," he admits.
Freshly released, the first thing he did was to begin hitting any major rave, gig or party in his area and distributing his mix tape demos spreading his own word.
"I gave them out until people started saying, 'I've got this already'. It was a lot of the money down the drain then, but I knew it would pay off."
Pay off it did. Notoriety in the rap underground eventually landed him a deal with XL Recordings last year and a collaboration with The Streets' Mike Skinner on Slow Songs.
It's culminated in the arrival of his debut album Let 'Em Have It - out in April.
It took three weeks of concentrated overnight studio sessions in the closing days of 2009 to complete.
"I've got to fit that in with getting my son from school, quickly grab him and look after him until whatever time, then see if I can fit in a few more meetings after that. I'll hit the studio after that. 12am 'til 6am everyday," he says.
"I'm a workaholic when it comes to music - gather up the beats and smash it out."
No wonder then the resulting cuts are dark, lamp-lit slabs of warts 'n' all street life.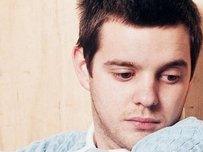 It is, as he says, the story of his life in chapters.
"A messed up situation to where I am now," he says. "That journey."
No Tinchy
However, don't go expecting Giggs to do a 'Tinchy' or a 'Chipmunk' in 2010 though. Even though they're from the same patch, by his own admission he's not that kind of artist.
"I rate them - they're playing hard and opening new doors with what they're doing. I've put myself in a different category to them.
"We might work together but they still do their thing and I do my thing. It's a good look for young talent - showing everyone you can smash up the game."
And that promise to smash 2010 like Curtis Jackson did back in the early 2000s - it might just happen.