Artists choose their albums of the decade
To celebrate the end of a decade of music Newsbeat speaks to the biggest artists in Radio 1's world, to find out their favourite album of the last ten years. In part two check out who Leona Lewis, Biffy Clyro, Chipmunk and Jay Sean have chosen...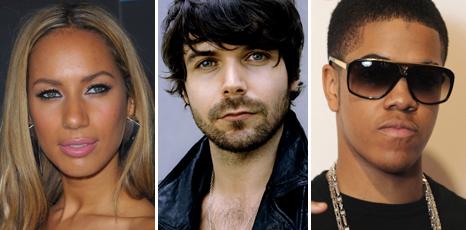 Jay Sean
Ne-Yo - In My Own Words
I'm a big Ne-Yo fan. I do love his first album, it's only because I was heavily inspired by him and what he changed. He brought melody back into RnB music. He almost formed a new genre of pop RnB and that's what I do. I'm very inspired by him.
Simon Neil (Biffy Clyro)
At The Drive-In - Relationship Of Command
We saw them live twice - the first time at T In The Park they were without doubt the best live band you will ever see, or that I'll ever see. Absolutely the best gig and band ever.
It's a damn shame that they broke up when they were just coming into their own. If you look at the music that came after At The Drive-In, rock music really moved in that direction.
They opened up a whole new generation's eyes to a ferocity that no-one had seen.
Any band can learn from that. Relationship Of Command - it was the one which introduced everyone to them.
Leona Lewis
Alicia Keys - Songs In A Minor
When Alicia first came out I think she was very different. It's all very piano based.
At the time I was really into getting my piano skills down, she was quite an inspiration. Her song writing is great and I can just really relate to her.
Wayne Coyne (The Flaming Lips)
Radiohead - Hail To The Thief
When Radiohead did their weird records they were really perched in a way where they could have said 'we're going to take over the world' and we're going to play with Beyonce and play stadiums.
They chose not to. I was just powerless to it, this is the way groups should just be. They go for it, a lot of things they do could have failed, could have been too weird.
Felix White (The Maccabees)
Interpol - Turn On The Bright Lights
It was a proper magic record. For a band to make a first record and understand how beautiful, dark, understated music could be. Music which works from an egoless perspective.
Music that doesn't come and get you, you have to give a bit of yourself to it and let it wrap you up. Embed itself in your mind, suddenly when that happens you get so much out of it.
I listened to the record again and I was just stunned at how incredible it is. It's incredibly beautiful and incredibly sinister and aggressive and the songs are just wonderful.
It was one of the records which set our band in place, uniting on a particular thing.
Chipmunk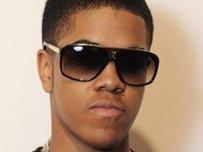 Jay-Z - Blueprint III
The production is amazing, the flows are amazing and it has inspirational words.
Matt Cocksedge - Delphic
Sigur Ros - ()
That's soundtracked any kind of panoramic moment I've had since then, that's an important record.
It wouldn't be so important in terms of the public eye. There's one particular moment. I mean the whole album just works perfectly. This is one of the great things about that album, from the start to the end - it's just a constant flow.
It only really kicks in terms of huge massive cymbals right in the last song, or the second to last song, the whole album is a huge peak towards that.
It's unbelievable, so understated, simple and devastatingly effective.