Artists choose their albums of the decade - part one
To celebrate the end of a decade of music Newsbeat speaks to the biggest artists in Radio 1's world, to find out their favourite album of the last ten years. In part one check out who Dave Grohl, Kano, Paolo Nutini and Florence and the Machine have chosen.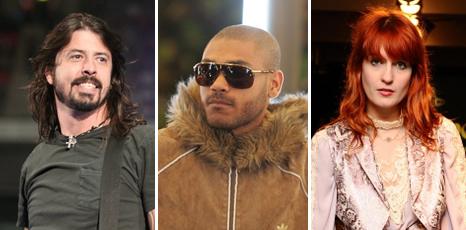 Dave Grohl (Foo Fighters/Them Crooked Vultures) picks... Portishead - Third
I like that one a lot. It's kind of the only one which came to mind but I've listened to it a thousand times. It's a great record, the drumming is great, the sounds are great, vocals are great and the production is awesome. I love that record.
Charlie Fink (Noah And The Whale) picks...
The Strokes - Is This It
That was when I was first learning to drive. I remember being in the car and having the radio on and hearing songs from that album for the first time. That was exciting.
They're a great band and that's an incredible album. That album has significance for me because it came when I was becoming a man.
I still love The Strokes, I heard they're making a new record now so I'm looking forward to hearing that.
Kano picks...
The Streets - Original Pirate Material
One album that never comes out of my CD player. I think that's a classic album. The time that album came out no-one was doing what he does.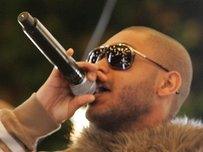 He was standing alone out there, running in his own lane. The music is great.
Mike Skinner put me in my first video, put my on my first tour and I got to see it live. It just blew me away, some classic material right there.
Dougy Mandagi (The Temper Trap) picks...
Radiohead - In Rainbows
It definitely inspired us when we were writing this record (Conditions). It's my favourite Radiohead record to date to be honest.
A lot of Radiohead purists would probably be up in arms if they hear me saying this, but it's been an inspiration for us as a band.
The track House Of Cards, it's just lo-fi and really fragile, it's very soulful and you can feel it in your gut. I like music that moves you. They all do but that one in particular.
Paolo Nutini picks...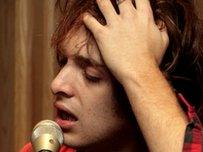 Queens Of The Stone Age - Songs For The Deaf
One of my favourite albums hands down. I can't play the guitar like Josh Homme, and I don't have whatever he's got, but I need to get some of it. Just that whole album seemed perfect.
Florence Welch (Florence And The Machine) picks...
Arcade Fire - Funeral
It's maybe not defined the decade, but for me on hearing that it just choked me in some way.
It really kind of opened up my idea that pop music or contemporary music could be - so orchestral and grand, but at the same time tough. It was all kinds of things.
I remember sitting on my bed having to listen to it all the way through, you can't just have it on in the background. I was really swept away by it.
Donae'o picks...
Calvin Harris - I Created Disco
For me, that album was perfect. For something that was new and experimental every tune on there was perfect and I understood where he was coming from straight away.
His second album is amazing too, he just hasn't let me down. That's very rare these days.