What will be the big albums of 2010?
Last year was all about big albums from big personalities like Lady Gaga and Jay-Z. Here are the records expected to be the most talked about in 2010.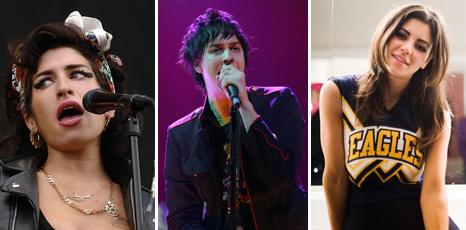 Klaxons - Title: TBC - Release date: Spring 2010
This time last year previewing the forthcoming second album from Klaxons we wrote: "If all is going to schedule the finishing touches should be taking place right about now."
Now, those touches were taking place and the master was delivered to the band's label - only for the Mercury Prize winning London trio to go back to the drawing board to start again.
Tweeting in December bassist and singer Jamie Reynolds confirmed both the bass and drum tracks have been laid down. We expect (tentatively) to hear new music in the spring.
The Strokes - Title: TBC - Release date: TBC
Julian Casablancas was giving off all sorts of confusing signals whilst promoting his solo album in December.
Although there is still a lot of if/how/when about the New Yorkers' forthcoming new album they are set to hit the studio again in January and knuckle down to work.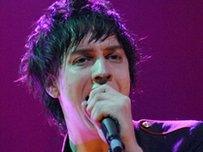 With UK gigs already announced for June 2010 fans will hope to have learnt the words to new songs by then.
Most interesting though is just where the band who defined the sound of the last decade go next.
Vampire Weekend - Title: Contra - Release date: January 11
Don't be fooled, taster single Cousins isn't entirely representative of the way the clean-cut poppers have gone on their second release.
That's all smashing woodblocks and hiccups, but the rest of Contra is a more considered affair.
In fact it's a beautiful portrayal of a band growing up and really finding their feet.
Ting Tings - Title: TBC - Release date: TBC
All has been quiet in Camp Ting Tings for a while now. That's because they've been tight-lipped and hunkered down in an old jazz club they've converted in Berlin.
Like their number one debut, We've Started Something, the Manchester twosome are road-testing songs by throwing impromptu parties for friends.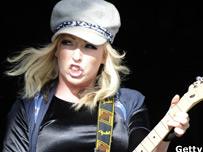 "(We've got) all these hooks and licks we've been rehearsing in sound checks and emailing and texting each other lyrics," said drummer/vocalist Jules Di Martino early last Autumn.
"We just kind of save them up and mash them all together and rock out."
Ellie Goulding - Title: TBC - Release date: 1 March
A very level head on young shoulders, Ellie Goulding has brushed off the hype around her.
Already the recipient of a BRIT Award (2010's Critics' Choice), Goulding moved into producer Starsmith's front room to record her as yet untitled debut LP.
She already looks comfortable with her new star status.
Yeasayer - Title: Odd Blood - Release date: 8 February
Critics were clambering over each other to place Animal Collective's Merriweather Post Pavilion at the top of their best of 2009 lists.
Yeasayer rekindle spirit of Woodstock
Following in the footsteps of TV On The Radio, early contenders for such acclaim in 2010 are New York feral-experimental pop trio Yeasayer.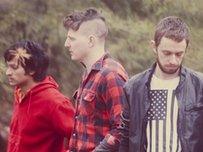 From their city homes they headed upstate to capture the spirit of Woodstock (home to the famous festival). There they found wizards, oddball locals and a brilliant follow-up to their debut All Hour Cymbals.
Odd Blood is a chin-stroker's delight.
Lil Wayne - Title: Rebirth - Release date: 1 February (TBC)
More delayed than a Kent commuter train, Lil Wayne's 'rock' album threatened to arrive a number of times in 2009.
However, his much talked about new album failed to hit the shelves.
If he can steer away from trouble in 2010, Lil Wayne could return to the heights of 2008, when his album Tha Carter III was the best-selling of the year in the US.
Marina And The Diamonds - Title: The Family Jewels - Release date: 15 February
Nominated in the BBC's Sound Of 2010, those in the know are expecting big things from Welsh/Greek songstress Marina Diamandis.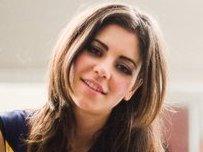 Singles Mowgli's Road, Obsessions and Hollywood are all present and correct along with a host of other kooky-pop gems.
Marina unveils The Family Jewels
"There are two premises," giggled Diamandis of her debut recently. "A lot of the songs are inspired by my relationship with my family and the other one I'm sure you can figure out yourself."
MGMT - Title: Congratulations - Release date: TBC
You get the impression the cheeky twosome wanted to indulge in their inner-Pink Floyd on their debut more than they actually did.
Their challenge, once again, is to make an album that's both psychedelic and pop. Recorded in idyllic Malibu, new music should be in time for the sunshine - we hope - of the summer festival season.
Amy Winehouse - Title: TBC - Release date: TBC
All the whispers of a new album from Winehouse are interjected with words like "probably" and "maybe" but this year could be the year we hear the follow up to Back To Black. It's been four years after all.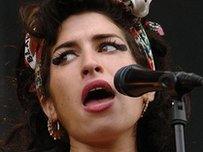 Aside from her well documented personal life, Winehouse spent 2009 setting up and releasing music on her record label Lioness, and appearing on Strictly Come Dancing.
"I've heard a couple of demos that absolutely floored me," said the boss of her record label last year.