Youth unemployment remains high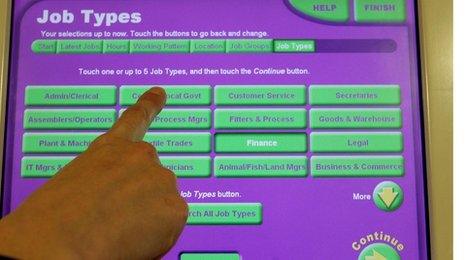 The latest unemployment figures are out - and they show that even more people are out of work. The jobless total now stands at 2.49 million - the worst figure since the mid 1990s. Youth unemployment's at a record high - 952, 000 18 to 24 year olds are out of work. Rajini Vaidyanathan's been to an employment agency in Norwich to find out how tough the job search is.
______________________________________________________________________
It's a hive of activity at this recruitment office.
Staff in the office deal with enquiries over the phone and speak to the constant stream of people who've arrived to find work.
Hannah Groves is one of them. She spent seven years working her way up to team leader at a financial services firm in Norwich.
"I'm a young professional currently out of work, have been for about two months now," she said.
"You have in your mind: 'Oh it'll be easy, I'll do my CV, I'll give it to an agency, I'll find something straight away.'
"That may have been the case a few years ago."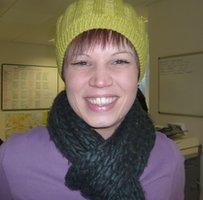 But not in the current climate. Last month's unemployment figures showed Norwich had an above average claimant count, which makes the search even more daunting for Hannah.
"It's scary when you see how high the figures are because you think: 'I'm just one of the many people out there who's now looking for a job'. The competition right now for them is huge."
'Tough competition'
Looking through the jobs database it's clear how tough competition is.
There are all sorts of jobs on offer - roles in data entry, customer services and telephone marketing are just some.
Helen Culling is a recruitment consultant: "I've got this role here which is a team secretary position working for a client based in Norwich city centre. In the space of ten days we've had 40 applications," she said.
We all went to university, worked hard, got our degrees and we come out the other end and we're like: 'What can we do with these degrees now?'
Jordan, 23,
graduated with a degree in bio-vetinary science
"We've got this candidate here that's an operations director facing redundancy who's probably on a salary of £50-60,000 plus and is now applying for a team secretarial position.
"The top end of that salary would be £19-19,500 maximum for someone with experience," she added.
People prepared to relocate, university graduates and even senior managers who've been made redundant are all competing for the one job.
Sideways step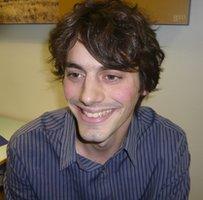 Being flexible and being prepared to take a pay cut seems to be part of the compromise for those such as Hannah who says she would take a drop in wages to secure work.
Staff here say temporary work is easier to come by but the challenge is getting back onto the long term career ladder.
Twenty-three-year-old Jordan graduated from university with a degree in bio-vetinary science.
"We all went to university, worked hard, got our degrees and we come out the other end and we're like: 'What can we do with these degrees now? Where are the jobs?'
"It seems like all there is is customer services and data inputting," he said.
Jordan is currently working in a data inputting role for a transport company.
He might not count as an unemployment statistic but despite countless applications he's struggling to pursue his chosen career.
"It's been quite hard to work out what strategy to approach to get into the areas you want to work.
"Other than temping I've not really been successful in anything else," he added.