Obesity is 'still a problem for children'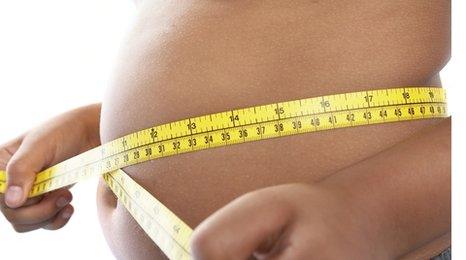 An obesity charity says they are still worried about the number of children in England who are overweight.
New figures show childhood obesity levels have not changed compared to last year. But a charity has warned that the Government is still not taking the problem seriously and too many children are bigger than they should be.
Figures from the National Child Measurement Programme showed a third of 10 and 11-year-olds in England are classed as overweight or obese. It also found more than one in five children in England are still starting school overweight or obese.
The programme records the weight and measurements of more than a million children across England every year.
Have your say: Is childhood obesity still a problem?
Charity warning
The National Obesity Forum says even though these figures have not changed, the recession is having an impact with more people turning to cheap junk food.
Tam Fry, from the charity, said working class families are so strapped for cash, they have no choice but to eat unhealthily.
He said: "Families on a very low income are probably not being able to provide for their children the proper foods, because cheap food is less healthy than fruit and vegetables.
"We believe that families are eating junk more. If you look at the returns from some of the junk food shops they're rising, but some of the shops that store good, healthy food are finding it more difficult to move it off the shelves.
"When you have a less disposable income, then obviously you're going to look for the convenience stores that specialise in cheaper, less healthy food."
A few weeks ago, statistics showed childhood obesity was slowing down across England.
The Health Survey for England predicted that by 2020, the number of children classed as obese would be lower than previously thought.
I was also bullied for being overweight. People used to call me names on Facebook and threaten me.
Klim McPherson, from the National Heart Forum, thinks we should not be too worried about obesity because people are becoming more aware.
He said: "We can really talk about reliability and trends linked to obesity. The Health Survey for England has been monitoring obesity levels since 1993 and our latest predictions show obesity is slowing down in children.
"We think it's down to celebrity chefs like Jamie Oliver who've had a big splash about healthy eating. There's also a lot of publicity on the television about healthy eating and the Change for Life programme that the Government are doing is also having an impact."
Healthy eating
Eleven-year-old Cassandra Henderson from Newcastle has lost three stone in the last six months. In the last year, she has been measured at school and classed as obese, but she's lost weight by eating better and exercising.
"Before I lost weight, I used to eat donor kebabs, burgers, chips and pizzas four days a week. My mum runs a fish and chip shop so I used to pop in most days after school to get my tea," she said.
"The first time I was measured, I didn't want to be. I kept making excuses, but I knew I couldn't get out of it. I used to hold my breath to try and squeeze myself in and change the weight on the scales, but it didn't change back then.
"I was also bullied for being overweight. People used to call me names on Facebook and threaten me.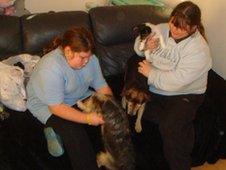 "But I've now changed what I eat and exercise now. I eat things like carrots, cabbage and rye bread with soft cheese. Takeaways are banned. I have a trampoline in my garden and use it four days a week, as well as playing netball and tennis at school."
Cassandra's mum, Claire Henderson, says she can understand why working class families are finding it harder to eat better in the recession.
"The price of things these days are going up. Obviously with the recession it is very difficult," she said.
"I used to work full-time in the fish and chip shop and Cassandra used to come in for her tea because I didn't have time to cook. But now I work part time, we avoid takeaways and are eating healthy food together as a family."