Shakira gives Oxford uni address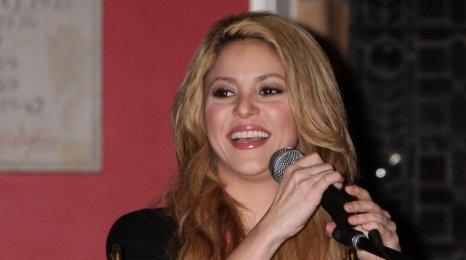 Shakira has followed in the footsteps of Stephen Hawking and Michael Jackson by addressing the Oxford Union's debating society (7 December).
The Colombian singer, 32, a UNICEF ambassador and patron of her own charity, spoke on the topic of universal access to education.
Addressing students she said: "I was born in Colombia, growing up in the developing world where education is perceived as a luxury and not as birthright.
"So how do I go from Barranquilla, Colombia, come to occupy the same stage as Newton, Churchill? Lord knows, I am no Mother Theresa. But here I am nonetheless."
'Mystified'
Continuing her speech she added: "I am somewhat mystified as to why you are here because there won't be any singing, any hip shaking whatsoever."
Explaining the reason for inviting the pop star Oxford Union spokesman Conan McKenzie said: "She's an immensely popular singer with a large fanbase among Oxford students. And the Oxford Union has a tradition of inviting a wide variety of speakers."
Shakira, is famous for hits such as Hips Don't Lie, She Wolf and Whenever, Wherever.