MySpace launches streaming service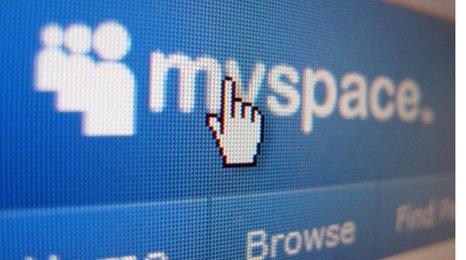 It was the social network which helped launch the careers of Arctic Monkeys and Lily Allen, but with the launch of MySpace Music the website is taking strides into the streaming market.
Sites like Spotify, We7, 7digtal, last.fm and Hype Machine have grown over the past couple of years to wrestle away a portion of MySpace's dominance in the UK music market.
With the launch of MySpace Music those rivals have largely welcomed the new service but acknowledge that the move could have missed the boat.
"Although they are a little late to the party here, it's encouraging for the industry as a whole to have a name like MySpace investing in the music sector," said 7digital's CEO Ben Drury.
One thing all of these streaming services and the music industry can agree on is that they hope their collective efforts can be the solution to illegal downloading.
'Shared goal'
Steve Purdham, co-founder of digital rival We7, insists he's "happy" to see the introduction of a new rival to his patch.
We all share the same goal - to get music to the masses by providng music fans with services that are simpler, faster and ultimately way better than piracy
He said: "Music should be accessible to everyone and I believe that digital music services can offer this with a sustainable business model that can support the entire music ecosystem.
"If you can offer a better than free service, with a working business model to handle the industry's economics, you can find the answer."
A spokesperson for Spotify added: "We all share the same goal, to get music to the masses by providing music fans with services that are simpler, faster and ultimately way better than piracy."
Rights deal
One area that's been relatively low key in the rise of streaming services is the payment of artists.
MySpace says it's struck a deal with PRS for Music (formerly the Performing Right Society) to ensure every time a band's track gets played they get paid. As they would, for example, on the radio.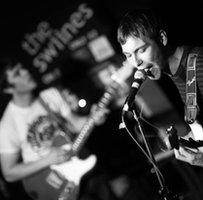 Spotify is slightly different because it's part-owned by a number of major record labels.
However, some artists are still confused about if, and what, they should get paid when users log on and stream their tracks.
"No idea, I didn't realise we actually earnt any money on this. We just paid money to do things and never got any money back," says guitarist Matt, from hotly-tipped Manchester band Delphic.
"It's nice to get paid and we haven't yet but maybe one day we will."
Music fans, of course, are expected to react to the launch positively since it provides another outlet to listen to a broader selection of music for free but say it's not perhaps the solution the industry thinks it may be.
'Good alternative'
Billy Jenkins, 24, from London said: "It's a morally good place to get your music. It's not going to stop the other stuff but it's a good alternative."
Looking to the future, the weight of MySpace joining the streaming market could ignite calls for streaming services to eventually count towards the UK charts.
You can take your own career into your hands without getting bogged down with illegal downloading
Founder of Ooizit.com Thomas Fearn
However, some businesses have already thought of ways around it.
Ooizit.com, a Derbyshire-based social network, launched a couple of months ago.
Its model allows bands sign up, build a profile and sell their tracks at rates they decide and keep 100% of the royalties if they subscribe for a monthly fee.
Founder Thomas Fearn explained: "Instead of waiting to be signed by a record label or waiting for an A&R agent to come to your gig to get spotted, you can actively take hold of your own destiny.
"It gives them everything that a record contract would do without any obligatory signing away of rights.
"You can take your own career into your hands without getting bogged down with illegal downloading."
Unsigned, Nottingham-based band The Swiines have already turned their back on other sites.
"We're selling loads more," they said. "We haven't had to pay for rehearsals for three months."
Having left MySpace, the traditional base for bands to get heard, ("it's stale," they argue) guitarist Aidie says: "You can get your name around using this. People are still willing to pay for tracks.
"It's a part solution (to illegal downloading). You can't stop illegal downloading, can you? But it's a way of fighting it."