Introducing...Penguin Prison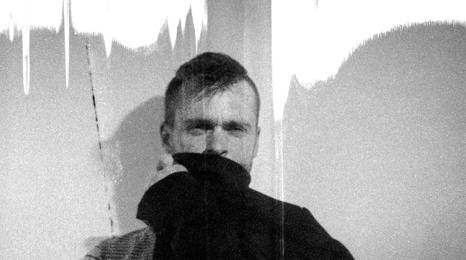 It's difficult to know where to start with Penguin Prison.
At different stages during his life - PP, otherwise known as Chris Glover - has sung in a gospel choir alongside Alicia Keys, had an entire album shelved for being "too crazy" and featured in a fake boy band.
But let's start at the beginning. Born in Manhattan, Glover only had one thing on his mind from the moment he first started to remember things: to be a singer, to be famous.
"I'm sure it made me ambitious," he says of the city. "You could see people succeeding and making themselves. You don't think it's some distant thing which you can't do."
Keys connection
After growing up on a diet of Bryan Adams, Led Zeppelin and Anna Marie ("I was a pretty cheesy little kid," he says) he attended a Professional Performing Arts School.
It was there he sang in the gospel choir alongside Alicia Keys.
"Her name wasn't Alicia Keys then," he smiles. "I guess she came up with that later.
"She was probably the most mature person in the choir, the teacher treated her differently from every one else. She was like an assistant teacher almost."
Sharing octaves with one of America's superstar singers isn't the only surprising skeleton to pop from Glover's musical closet.
"I was in a band in college called The Smartest People At Bard," he recalls. "It was like a fake boy band - Beastie Boys mixed with N-Sync.
"At my college we were pretty big. More people would come to our shows than the bands the entertainment committee would bring in and pay."
With sell out gigs and mythical status on campus, he only found out they'd split when he picked up a copy of the college newspaper to find his band mate had quit.
"It was like a big joke which blew up and went too far."
LP 'too crazy'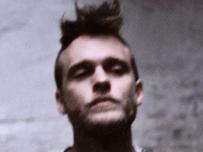 That's when his focus switched to more serious pursuits. Signed to Interscope in the US, soon after finishing his education he made a solo debut which never saw the light of day.
"Every song was completely different. It was a mixture of many different genres; pop, rap, soul, rock, it was all over the place," admits.
"When I gave it to them they said: 'It's amazing', but then they didn't know what to do with it. It was too crazy."
All of which brings Penguin Prison to this point. He releases his debut split single Animal Animal and A Funny Thing on 30 November. Both a ripened mix of the Ting Tings ingenuity and MGMT's pop savviness.
Right now he's UK based, holed up in a recording studio in Richmond alongside producers Dan Grech and Crispin Hunt (formerly of 1990s Britpop band The Longpigs).
"I like to get other people's opinions and other people's talents. I don't want to be by myself."
Whilst he's hunkered down writing songs, and after all of his previous experiences Glover's keeping a leash on his ambition. Namely, to follow in the footsteps of his hero Beck.
"He's weird but he makes music which appeals to a lot of people," he says. "He's always changing and not afraid to do different things.
"It seems like most people like him, no one really hates him. I'd like to emulate what he's achieved."