Doctors' warning on ketamine risk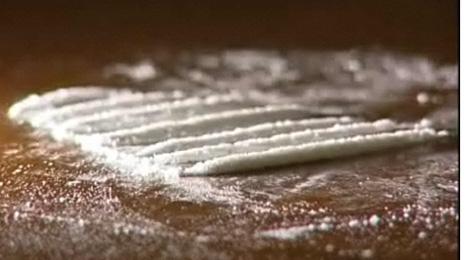 Doctors have told Newsbeat there's growing evidence the drug ketamine is causing serious bladder problems in some users.
GPs' surgeries are seeing more clubbers with symptoms ranging from serious stomach pain right up to incontinence.
In extreme cases, it's thought the drug can cause permanent damage. A handful of patients have needed an operation to have their bladders removed.
"People need to be more aware of this," said Doctor Angela Cottrell, who is researching the link between ketamine and bladder damage at the Bristol Urological Institute.
"The short term effects can be severe enough but we just don't know what the long term effects are."
Ketamine was developed as an anaesthetic used on both animals and humans. As a recreational drug, it has been around on the dance scene for over a decade but was only made illegal in 2006.
In most cases it's snorted as a powder but it can be drunk or injected. Even in small doses users have reported hallucinations and a strange out-of-body feeling unlike other stimulants.
Increasing use
3.6% of all 16 to 24-year-olds have tried the drug, according to the British Crime Survey. Use in that age group has doubled in the last year.
I kept having to go the toilet all the time. I got cramps in my stomach and really bad kidney pains
Simon, 28, experienced side effects from using ketamine
Drug workers also reckon ketamine is getting more popular as alternatives like ecstasy and cocaine are increasingly mixed with cutting agents.
"It was a big part of the [club] scene and everyone did it," said 28-year-old Simon from Bristol. "People thought it was a clean drug - one that wouldn't mess up your body."
But he started noticing painful side effects soon after taking it.
"I kept having to go the toilet all the time. I got cramps in my stomach and really bad kidney pains," he said.
'Information lacking'
After seeing his GP, he was told to stop overnight or he'd have to get a small plastic tube or catheter fitted to drain the liquid out of his bladder.
"I was absolutely mortified," he said. "I worked long hours at the time and liked a drink so I didn't put two and two together and realise it was the ketamine that was to blame.
"The information just isn't out there at the moment. It is still seen as a safe option in clubs."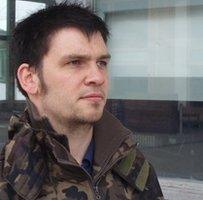 Doctors and drug workers have told Newsbeat they are hearing more stories like that.
"We thought we had a huge cluster [of cases] in Bristol," said Dr Cottrell, "so we surveyed other specialists across the UK and they came back saying they are seeing cases as well. It's nationwide."
Most of the patients referred to the unit are regular users but Dr Cottrell says problems have been reported in people using the drug for just two or three months.
Most are put on a course of strong pain killers and told to stop taking it immediately. But there is growing evidence that some users may be suffering from permanent problems after giving up.
Possible upgrade?
In a handful of extreme cases the entire bladder had to be removed, a complex operation that can leave the patient incontinent.
At the moment ketamine is a Class C drug alongside steroids and some prescription medicines.
Anyone found carrying it for personal use could face up to two years in jail although a simple warning is far more likely.
There has been speculation that it could be upgraded to Class B alongside cannabis and amphetamines with a stronger punishment for possession.
That decision would typically be made by the Home Office following a recommendation from its group of independent drug experts.
The former chairman of the government's advisory council, David Nutt, told MPs in October that "class C may be the wrong class" for ketamine because of growing evidence over the health risks.
Professor Nutt was sacked last month by Home Secretary Alan Johnson, who accused him of campaigning against the government's decision to reclassify cannabis as a Class B drug.
It is thought the advisory council still plans to review the status of ketamine in the future, although the timing of that study is uncertain following the resignation of a number of its members.