Calvin Harris wanted X Factor 'mockery'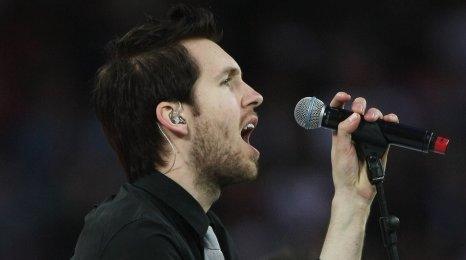 Calvin Harris has told Radio 1 about his stage invasion during this weekend's X Factor (14 November) saying "I was inspired to make a mockery of the show".
The singer jumped on stage during Jedward's performance of Queen's Under Pressure with a pineapple on his head.
He was due to be a guest on the show's spin-off programme The Xtra Factor, but was ejected from the London Studios by security.
Speaking to Radio 1's Chris Moyles he explained: "For the greater good of the nation I wanted to go out there and make an idiot of myself and bring the whole show into another area in which it's treated as a joke."
Harris explanation
Explaining his antics he said: "I was backstage waiting to go on and I was listening to everyone taking it incredibly seriously.
"I was inspired to make a mockery of the show. As a music competition it is a joke and I think it should be treated as such.
"I got on really easily. I did my little thing. I noticed that nobody was coming to get me. I went off of my own accord. In came security about two minutes later, I was waiting for them.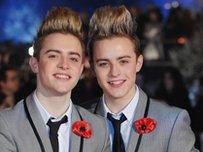 "They did it perfectly; they made clear that it was time for me to leave."
Harris, who's from Dumfries, said his protests were not aimed at contestants John and Edward but the show itself.
"I want them to win, I love them. Where can they go from there? Where can X Factor go from there? It's not a music competition.
"If you look at music it's a frightening stranglehold that Simon Cowell has over the got over the entire music chart in the UK at the moment."
Harris has previously topped the chart with his hits Ready For The Weekend and Dizzee Rascal collaboration Dance Wiv Me.
He concluded by saying: "I'm not an attention seeker."
The singer added that he hoped to auction the pineapple online for Great Ormond Street Children's Hospital.