Gamers warned over used consoles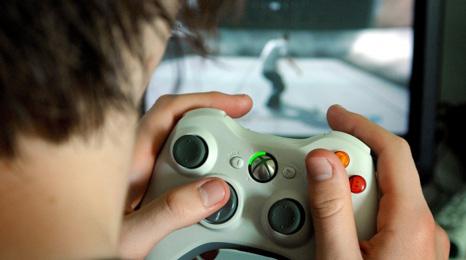 Gamers are being warned about buying second-hand Xbox 360 consoles after Microsoft banned thousands of them from Xbox Live.
The company took action against 'chipped' or 'modded' machines which have been altered to allow them to run pirated software.
Estimates vary as to how many Xbox Live accounts have been blocked, but it may be as many as one million.
Used machines have already begun appearing on auction and classified advertising websites, including eBay, Craigslist and Gumtree.
Muhammad from London put his Xbox 360 up for sale. "I have told them (potential buyers) it is banned," he said.
"They ask how it got banned. I told them the truth. They don't mind because you still have to pay to go online. It is £5 a month. That is quite a lot.
"Some people just want to play against themselves. They don't want to play online."
Buyers' risk
Despite some sellers disclosing that their machines are blocked, buyers are advised to beware when looking for an Xbox 360.
Classified advert site Gumtree.com told Newsbeat: "The onus is on the seller to post an honest description of what they are selling and the buyer to verify what they are buying.
"We always advise people to ask the right questions when purchasing a high value item such as an Xbox."
Microsoft is concerned that some buyers will buy a chipped machine without realising.
If you purchase a console that has been previously banned, you will not be able to connect to Live
In a statement, the company said: "The warranty (on Xbox 360) is not transferable, and the purchaser assumes the risk for any previous modifications.
"If you purchase a console that has been previously banned, you will not be able to connect to Live."
One of the biggest retailers of second-hand consoles, the high street chain Game, has given reassurances about its machines.
A spokesman said that hardware being sold or traded-in, underwent rigorous testing.
He also added that consoles with a broken anti-tamper seal - which is broken when a machine is 'chipped' - would immediately be rejected.