Artists hail the Twilight effect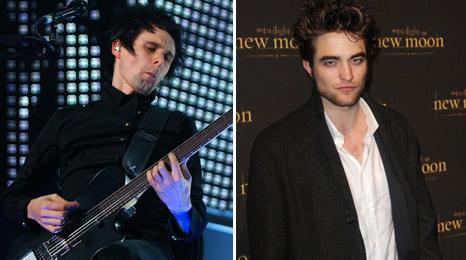 Asked to summarise the hysteria surrounding the Twilight film series Death Cab For Cutie's front man Ben Gibbard settles on "a pop culture juggernaut".
He's not wrong. Stephenie Meyer's vampire books, now transported onto screen have become an international phenomenon with cast members such as Robert Pattinson now unable to open their front doors without being mobbed by fans.
The first film's soundtrack debuted at number one on the US Billboard chart last year and parachuted Paramore - now a multi-million selling band - into an entirely new league of recognition.
No wonder then that the accompanying soundtrack to the movies, curated by Meyer and 'music supervisor' Alexandra Patsavas (responsible for the The OC and Gossip Girl) have now become hugely successful in their own right.
Credible soundtrack
Twilight: New Moon OST, released last month has already debuted at number one in the US and UK with over half a million copies already shifted in America.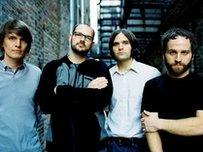 Paramore reveal Twilight secrets
The flagship single to be taken from the compilation is Death Cab For Cutie's Meet Me On The Equinox.
"As small as our participation has been, it's still just wild," says lead singer Gibbard.
"I can't image what the stars of the film must deal with on a daily basis, it's just mind blowing."
He recalls a recent Los Angeles launch party for the vampire flick: "We got there two days before the event and there were already kids queuing. It was insane.
"I was just about as close as you could be to what a modern day Beatlemania must be like. Kids were screaming, yelling, crying and passing out."
I can't image what the stars of the film must deal with on a daily basis, it's just mind blowing
Ben Gibbard, Death Cab For Cutie
Band selection
Joining DCFC on the album are a raft of invited artists including Radiohead's Thom Yorke, The Killers, Ok Go, Editors and Lykke Li.
The Swedish singer explains how the soundtrack is the very last piece of the puzzle to be slotted into the movie: "I watched the second film without the music. They knew what scene they wanted me to write for and I finished it really quickly," she says.
Muse contributed Super Massive BlackHole to the first Twilight film - the Teignmouth band's relationship with Stephenie Meyer goes back further than most.
"She got in contact, it must have been about six years ago, before she was really well known," says lead singer Matt Bellamy.
"She was living in Phoenix, Arizona and we were playing there she came and said, 'I write books about vampires, I'm into your band'. I didn't know that three years later she'd be the most famous novelist in the world."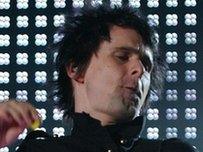 The soundtracks are seen as an essential component to the lucrative franchise.
"It was really important that it remains cutting edge," says New Moon director Chris Weitz.
"They (the artists) kind of lend a more melancholy indie sound than the previous film's mainstream rock score. It's very exciting to get nothing but new music for this movie."
Robert Pattinson, Twilight's poster boy, sums up the power and influence of featuring on the collection.
"There are a lot of artists who're very low key and a lot of people don't know about, who are going to be brought out to a really wide audience," he says. "That's amazing."