Damon Albarn plans second opera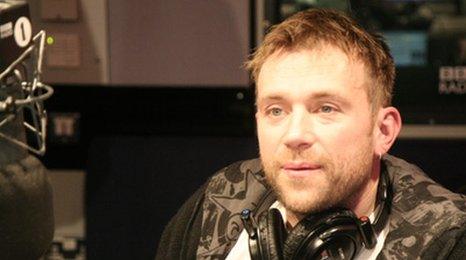 Alan Moore, the comic book writer responsible for Watchmen and V For Vendetta, says he's writing lyrics for Damon Albarn and Jamie Hewlett's next opera.
In an interview with Mustard Magazine he said: "We're planning for me to do the libretto on their next opera project."
He added that the pair, also responsible for cartoon pop band Gorillaz, had visited him in Northampton to discuss ideas.
Written in mandarin, Monkey: Journey To The West was Albarn and Hewlett's operatic debut which concluded with a residency at London's O2 venue last year.
Debuted in 2007, the success of Monkey saw the pair create a series of animated clips for the BBC's Beijing Olympics coverage.
Moore also revealed that Albarn and Hewlett will also curate a number of pages in his bi-monthly journal Dodgem Logic.
Meanwhile, Albarn took a break from his other projects during 2009 to concentrate on Blur's reunion, the band headlined Glastonbury and London's Hyde Park.