Bloc Party man 'doing' solo LP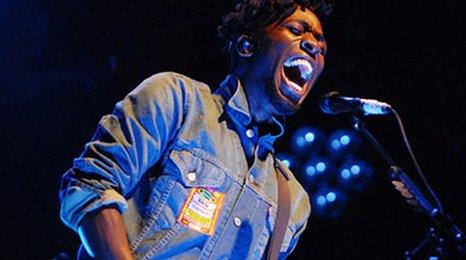 Glaswegian producer and musician Hudson Mohawke has revealed he could be working on Kele Okereke's debut solo album.
Mohawke, aka Ross Birchard, let slip that the Bloc Party frontman reportedly plans to record with Spank Rock producer Alex Epton, otherwise known as Armani Xxxchange.
Speaking to Benji B on BBC Radio 1Xtra, he said: "It hasn't been finalised yet, but I'm also kinda doing a little bit of stuff for Kele from Bloc Party's solo album as well.
"He's doing a record with one of the guys from Spank Rock, so [I'm] possibly gonna be doing some stuff for that."
Kele 'workaholic'
Bloc Party are taking a break following a nationwide UK tour in October.
Last month, speaking to the BBC's Subculture Show, Matt Tong said: "Kele is an insatiable workaholic and creating is something he is so connected with."
Regarding Bloc Party's future he added: "Unfortunately that is going to be it for the time being.
"We definitely need to have a break and gain a bit of perspective on life outside of the band.
"Hopefully if we do reconvene at some point in the future we'll be refreshed and have so many ideas to bring to what it is we do."