Fans get to meet Twilight stars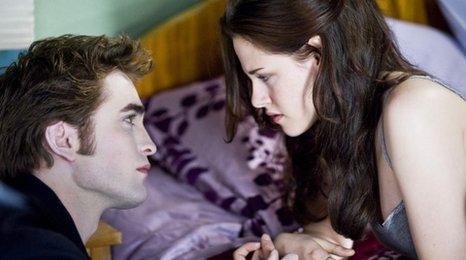 Fans of the Twilight vampire series will get the chance to meet the stars of the second film, New Moon, ahead of its cinema release on 20 November.
Robert Pattinson (Edward Cullen), Kristen Stewart (Bella Swan) and Taylor Lautner (Jacob Black) will all be answering questions in London next Wednesday.
Bands from the film's soundtrack will also be appearing at the event, being held at Battersea Park.
Tickets are available via a ballot being held online with a limit of two per person.
Anyone under 14 will have to be accompanied by an adult.
New Moon follows the fortunes of high school student Bella Swan who struggles to cope after her vampire boyfriend Edward Cullen leaves the small US town of Forks, Washington, with the rest of his family.
The movies are based on the bestselling books written by Stephenie Meyer with Eclipse, the third story in the Twilight saga, due for release in the UK in July 2010.
The original Twilight movie made more than $380m (£230m) worldwide.