Wolfmother record with 'iconic' Slash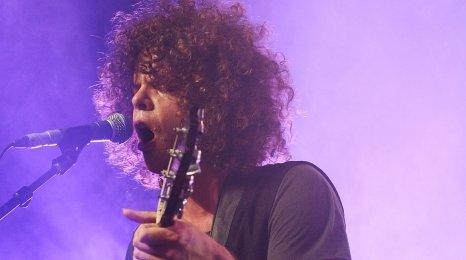 Andrew Stockdale, lead singer of Melbourne rockers Wolfmother, has recorded a track with ex-Guns N' Roses guitarist Slash.
The song will be included on Slash's forthcoming debut solo album tentatively scheduled for release by the end of 2009.
Stockdale, who lends his vocals to the untitled song has described its sound as "relentless".
He added: "He [Slash] is an iconic figure in rock 'n' roll history. I thought, 'It's an honour'."
Star collaboration
Explaining about how the collaboration came about Stockdale said: "At the start of the year Slash contacted my manager and asked if I was interested in singing on his record.
"Maybe because I've got that old school delivery it matches what he was trying to do.
"Guns N' Roses in the 90s they brought back in the danger in rock 'n' roll."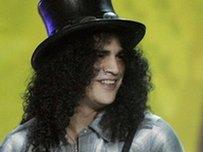 Stockdale, who releases Wolfmother's second album Cosmic Egg on 26 October, will perform with Slash at a benefit concert arranged by the guitarist at LA's Avalon Theatre on 22 November.
Ozzy Osbourne, Chris Cornell and Blink 182's Travis Barker are also scheduled to take part.
Meanwhile, Slash's other band Velvet Revolver are yet to appoint a new lead singer following the departure of Scott Weiland in April 2008.