Gossip Girl star helps out band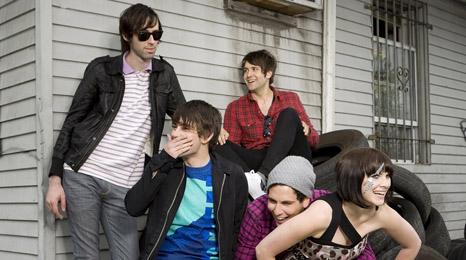 Cobra Starship, five collage pop rockers from New York still becoming known to UK audiences, have some impressive connections.
Not only are they best pals with US rockers Fall Out Boy and have Gossip Girl starlet Leighton Meester (who plays Blair Waldorf in the American TV series) on their most recent single Good Girls Go Bad, but they also have some high profile family members.
Guitarist Ryland Blackinton, much to the surprise of his own band mates, is second cousin of Westlife's Shane Filan.
"When I was a kid my grandmother would give me his CDs," says Ryland. "We don't have Westlife over there really. We have American versions."
Well connected
Indeed, whilst Ryland's band have yet to have the success Westlife enjoyed, they're making inroads.
"They're huge in the UK, we can't comprehend that," he says. "He [Shane] owns 50 horses.
"The first time I went to Ireland I was 17 and he was on tour - he knows I'm in a band but I don't think he's made the connection really."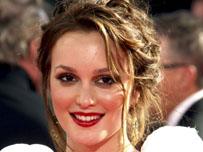 Hot gossip
Family connections aside the group (lead singer Gabe Saporta alongside Alex Suarez, Ryland Blackinton, Victoria Asher and Nate Novarro) have been a magnet for attention after collaborating with Gossip Girl's Leighton Meester.
The track, Good Girls Go Bad, is now a regular fixture on UK radio and recently bothered the upper reaches of the US Billboard chart.
"We're huge fans of Gossip Girl and we were talking about Gossip Girl with our fans for a long time," says Gabe. "We sing about guilty pleasures and Gossip Girl is our guilty pleasure."
The hook up came when the band were asked to leave the studio in order for the 23-year-old actress to do some last minute recording.
"We said, "Ok, we'll let her interrupt one of our sessions if you get her to sing on one of our tracks. We said it half jokingly. Didn't really think it was going to happen but we put it out there and it slowly started to become a reality."
Reality struck home when they were told to pack their bags and fly to LA midway through a tour to meet the star and record the song.
"She had a really good sense of humour. Kind of dry, very sarcastic," says Ryland.
We sing about guilty pleasures and Gossip Girl is our guilty pleasure
Gabe Saporta, Cobra Starship
"We're a lot to deal with," says Gabe. "We're very obnoxious and loud and a lot of a dirty jokes and she rolled with us really easily."
The third series of the New York based series makes its way onto UK screens from 7 October.
"It's helped both of us," Gabe admits. "She wants to sing and every actress who's tried to sing has failed. Even like a Paris Hilton, Lindsay Lohan it just doesn't work because people want credibility.
"The way we think about it is we gave her a little bit of our credibility and she gave us a little bit of her celebrity. It was an even trade off."
It's a launch pad for both parties. Meester releases her debut single Somebody To Love in the US at the end of October.
Snakes break
Of course teaming up with one of America's most talked about new talents hasn't done them any harm, but Cobra Starship's success has been growing steadily since they formed in 2006.
The fivesome announced their arrival with Snakes On A Plane (Bring It), a song written for the cult film three years ago.
"We kind of made a big splash, made a big entrance," explains Gabe. "So our first two records we just toured our butts off and took it underground. We just planted seeds all over the US, and it worked."
Three albums - latest LP Hot Mess is released in the UK in January 2010 - platinum records in the US and an MTV VMA nomination later they continue to pick up new fans.
"The easiest way to explain us to someone who's never heard of Cobra Starship?" says Ryland pondering, "is to say that we're a punk rock Justin Timbalake."
In this case, bad guys go good.
Good Girls Go Bad is released on 19 October