N-Dubz hit out at 'bitter' La Roux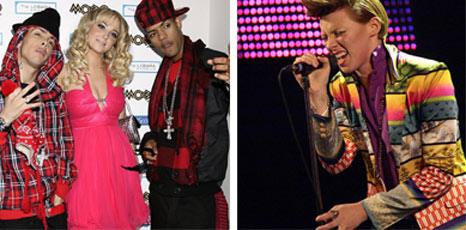 Mobo winners N-Dubz have called La Roux's Elly Jackson "bitter" after comments she made criticising Tinchy Stryder and R&B music.
In an interview last week La Roux had a dig at Tinchy, saying, 'George Michael wrote Careless Whisper when he was 17. I didn't see Tinchy Stryder writing a song like that when he was 17, but he still gets the same praise'.
Speaking to Newsbeat in July she also branded R&B as "lyrically really, really bad" and "not rooted in anything good or healthy".
Following their Mobo wins on Wednesday night, for best UK act and best album, Tulisa from N-Dubz attempted to put the 80s-inspired singer in her place.
"She's obviously one of those girls at school who got no love," she said.
"She's bitter. That's all it is. She's hating on pretty girls, people that like to dance nice in their videos and have got talent.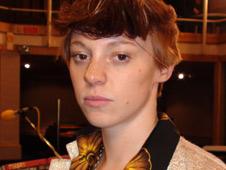 "She's just a hater man, shut up! Look at yourself in the mirror. Good people in life don't judge other people."
Fazer from N-Dubz backed up his band mate, adding: "Burn your cheap talk lady. We respect your music but you're a bad girl."
La Roux may have hit out at Tinchy's talent but the London rapper, who's had two number one singles this year, has so far resisted taking a big swipe back.
Speaking after failing to win any of the three Mobos he was up for, the 22-year-old seemed to keep a level head.
"I just read that she said something, and I just thought, 'What's her problem? Why does she care what I was writing when I was 17?' But it's all cool man. It's love."