Chase & Status are in demand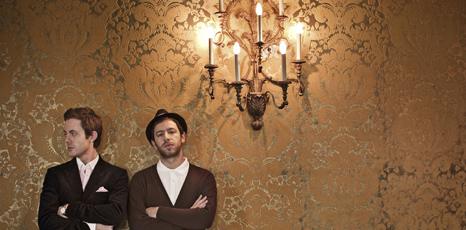 Saul Milton, one half of London drum & bass production pairing Chase & Status, is flagging.
"We've just had an all-nighter," he says groggily, explaining the absence of band mate Will Kennard. "Social life has taken a battering, I need to see my girlfriend and my family more. It's just non-stop."
He's not complaining though and today, sat on a brick wall outside their south London rehearsal space, is out of the ordinary.
Chase & Status are completing rehearsals for their debut live tour, sending the final mixes of the tracks they've produced for Rihanna's forthcoming album (which they part produce) and polishing off their own remixes.
"Everything has culminated in today's deadline for everything which is a bit of crazy one," he pants.
'Crazy year'
Things have progressively got more intense for the pair having released their debut album More Than A Lot last year.
Remixes of The Prodigy and Jay-Z have launched them into the public consciousness along with hit Against All Odds featuring British MC Kano.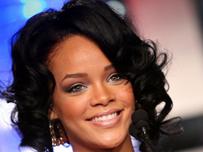 Whilst it's not quite all Bentleys and Champagne just yet - Saul arrives in a mate's car and sucks on a lollipop - they have gradually become the pairing to work with.
"We were in the studio a few weeks ago with Jay-Z," says Saul casually. "Really cool guy, really down to earth, no ego in the slightest, no front and a lovely chap."
Meanwhile, Pharrell Williams demanded a studio summit with the duo after seeing them at a UK festival this summer.
"He came and he watched our set and he came over afterwards and said 'Hey love what you guys are doing, I really want to get in the studio with you'.
"We actually met up in the studio a week later, only for a couple of hours for a chit chat.
"We're going to collaborate with him in a future and that's real exciting because he's one of our heroes, one of our idols, someone we've looked up to for forever. It's mind blowing basically to get accolades from people you've respected for so long."
We were in the studio a few weeks ago with Jay-Z. Really cool guy, really down to earth, no ego in the slightest, no front and a lovely chap.
Saul Milton, Chase & Status
In demand
And of course there are those sessions with Rihanna, producing the follow up to her 2007 album Good Girl Gone Bad.
"When she doesn't like something she'll let you know. When she likes something she'll let you know as well," elaborates Saul.
As the big-hitters in mainstream pop clamber over each other to work with the pair, they're also working on their own projects.
Chiefly the follow up to last year's More Than A Lot.
"We've got a few ideas and we're going to have a batch of singles out in the new year and album mid way in the year," he confirms.
"There's no working title as of yet. It's going to be really British, really UK. We're going to keep all the features British. We're hopefully going to evolve from where we came from."
In the immediate future they're releasing their collaboration with long time friend and rapper Plan B called End Credits. It's for forthcoming film Harry Brown in which Plan B (aka Ben Drew) stars alongside Michael Caine.
"Plan B's performance in the film is really second to none. On a par with Michael Caine - it's fantastic," he says.
"He's singing on the track so it really works as whole package we're really proud to be part of it."
Saul looks at his phone concerned, like a man who knows there aren't enough hours in the day.
"We're just keeping it grounded," he smiles signing off. "Keeping it levelled."