Muse remix song for Twilight film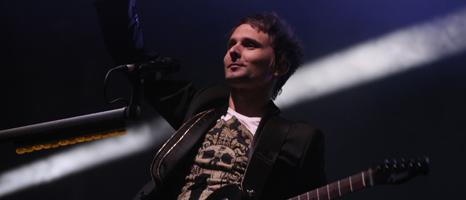 Devon band Muse are one of the big names who will appear on the soundtrack to the second Twilight film, New Moon.
They've remixed a song off their latest album, The Resistance, called I Belong To You.
The Killers (A White Demon Love Song) and Radiohead's Thom Yorke (Hearing Damage) have written brand new tunes which feature on the soundtrack to the teen vampire movie, out on 19 October a month before the film.
Other artists who've contributed include Editors, Lykke Li and Black Rebel Motorcycle Club.
Death Cab for Cutie song Meet Me On The Equinox is the title track to the film and was Zane Lowe's hottest record in the world on his Radio 1 show last week.
The first Twilight soundtrack has sold more than 170,000 copies in the UK so far and more than 3.5 million copies worldwide.
The full track listing is:
1. Death Cab for Cutie - Meet Me On the Equinox
2. Band of Skulls - Friends
3. Thom Yorke - Hearing Damage
4. Lykke Li - Possibility
5. The Killers - A White Demon Love Song
6. Anya Marina - Satellite Heart
7. Muse - I Belong To You (New Moon Remix)
8. Bon Iver & St. Vincent - Rosyln
9. Black Rebel Motorcycle Club - Done All Wrong
10. Hurricane Bells - Monsters
11. Sea Wolf - The Violet Hour
12. OK Go - Shooting the Moon
13. Grizzly Bear - Slow Life
14. Editors - No Sound But the Wind
15. Alexandre Desplat - New Moon (The Meadow)