Producers hail 'professional' Rihanna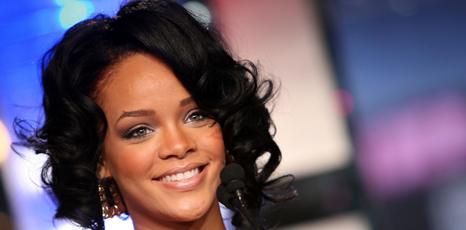 Chase & Status, the London duo producing tracks on Rihanna's forthcoming fourth album, say the 21-year-old Barbadian is "a real professional".
Saul Milton and Will Kennard have spent "two sessions, three or four weeks in total" in the studio with Rihanna writing the follow-up to her 2007 album Good Girl Gone Bad.
Ordinarily recognised as drum and bass DJs, the pair say they haven't altered their sound.
Saul Milton said: "A couple of bits really do sound like Chase & Status. They all do. But obviously some of them have got more of a song structure, but we still have our trademark big beats and big bass on there."
'Cool girl'
Chase & Status, who released their debut album More Than A lot last year, have remixed the likes of The Prodigy and Jay-Z in the past and have spent the summer working on tracks for the Umbrella singer.
"We just spent a lot of time with the writers and with her and she's just a really cool girl, down to earth," explained Milton.
"What we've heard that she's recorded is exciting for us and hopefully for her.
"I actually got a call from Rihanna at 6am one day, before we even met up saying how she loves the tracks and that she can't wait to work with us. That was a big realisation that it's happening.
When she doesn't like something she'll let you know - when she likes something she'll let you know as well
Saul Milton on working with Rihanna
"We're just keeping it grounded, keeping it levelled."
Milton also hailed Rihanna's "real professional outlook."
Her ex-boyfriend singer Chris Brown was sentenced to 180 days community service last month after pleading guilty to assaulting her following an incident in February.
But Milton paid tribute to the strength of her character.
"When she doesn't like something she'll let you know. When she likes something she'll let you know as well," he said.
"On one track she came up with some cool melodies and cool ideas, the kind of vibe she wanted. This album for her is just about what she likes and what she's into and what she wants.
"If she's not into the vibe she'll be like, 'Nope, I don't think it's for me'. Or if something is a bit too bolshie, she's like, 'That's not what I'm trying to push right now'."