Backstage at Strictly Come Dancing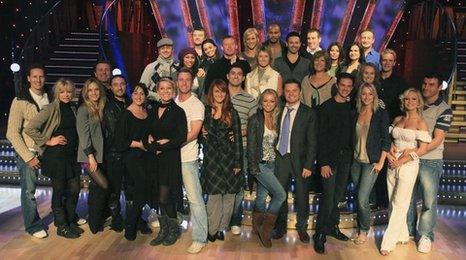 The final rehearsals are nearly over, the dancers are ready to go but are the celebrity contestants ready for the beginning of this year's Strictly Come Dancing?
It's a cold Thursday morning in one of the massive practice studios at BBC Television Centre in west London.
The stars and their professional dance partners are being put through their paces ahead of the start of the seventh series.
Some are already finding it tough. Former cricketer Phil Tufnell won I'm a Celebrity... Get Me Out of Here! in 2003.
He says his body's already aching: "My back hurts, my shoulder. It's quite tough.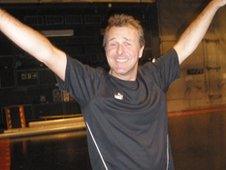 "You're on your feet for five hours, four hours a day doing this dancing. I feel a bit tired. It's hard work.
"They do it all so fast. I'm going forward when I should be going back, I'm going back and they're all going forward. Nightmare."
This year is the first time the show will go out without Arlene Phillips as one of the three judges.
Taking her place is the winner of series five, Alesha Dixon.
Former Footballers' Wives and Primeval actress Laila Rouass is practising for the group mambo salsa.
She thinks Alesha Dixon will be good for the celebrity dancers. "For us, it's good news, in the sense that she knows how we feel.
"She's going to be able to understand where we're coming from. If there's a step wrong or we mess up here and there, she'll completely understand it's nerves.
"But Arlene's still part of the show. I think she's choreographing one of the group dances, so she's still very much part of the show. She's fabulous."
TV clash
There's been controversy this year over the scheduling of Strictly Come Dancing.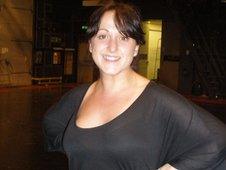 It's going out at the same time as ITV1's X Factor for the first time on Saturday evenings.
But former EastEnders actress Natalie Cassidy says most people can watch one and record the other.
"Just make sure you watch this first so we get the audience figures.
"And ITV always repeat X Factor all day long on Sunday, so what's the big deal?