Spektor to write Broadway musical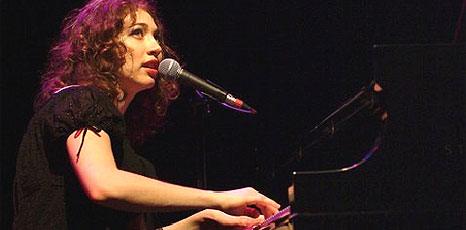 Regina Spektor is to write the music for a new Broadway musical.
The New York singer, who has sold more than a million albums worldwide, will collaborate with Elephant Eye Theatricals on a production inspired by fairytale Sleeping Beauty.
Entitled Beauty, the show is aiming to hit Broadway in time for the 2011-12 season and is directed by Tina Landau.
Spektor released her fifth studio album Far in June.
Far out album
Speaking in June about her success with previous albums such as Begin To Hope and Soviet Kitsch, Spektor said: "It has taken me a lot of hard work and I've played so many places to get here.
"Still I was really amazed the last album did so well and so many people got to hear it.
"Usually I just don't think about it because it's like my mind can't really grasp that amount of people."
She returns to the UK in November to tour, starting in Birmingham on 30 November.