Alphabeat to release second album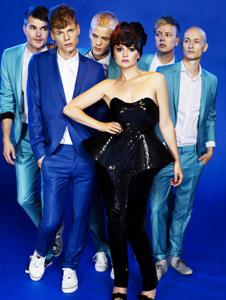 Danish pop group Alphabeat will release their second album, The Spell, on 19 October.
The band, who had chart hits last year with Fascination and 10,000 Nights, bring out a new single the week before on 12 October, also called The Spell.
The group say they've left behind the sound of their Duran Duran/B52s-inspired first album, This Is Alphabeat, in favour of 90s dance acts like Snap! and Black Box.
Other tracks on the new album include DJ, Heart Failure and Chess.
The band wrote and produced the album in their basement studio and say they experimented with old record samples and retro synth programming "to create the perfect pop record".
They also used six-time Grammy award winning mixer Serban Ghenea, behind tracks like Katy Perry's I Kissed A Girl and My Humps by Black Eyed Peas.
Alphabeat are playing at the V Festival in Chelmsford and Staffordshire this weekend (22-23 August).