What are X Factor's finalists up to?
Get ready for the good, the bad, the freaks and the emotional journeys - X Factor is about to start again with thousands of wannabes hoping to be the one that ends up with worldwide fame. So what happened to last year's finalists? The twelve acts were everywhere last year, but how have their fortunes fared?
ALEXANDRA BURKE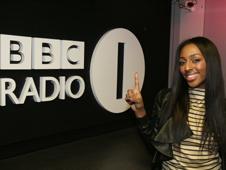 Alexandra was the winner. But we've still not heard her new material. Signed to Simon Cowell's label, they've followed the same game plan as previous winner Leona Lewis, giving her time to work on her debutand teaming her up with top producers and writers.
She's been flying backwards and forwards from LA working on the album that is due out on 26 October. She's been hanging out with Jay-Z, Timbaland and Beyonce but admits she's missed home.
She admitted on Twitter she didn't know when the new series of X Factor was starting and still gets emotional if she watches it back.
DIANA VICKERS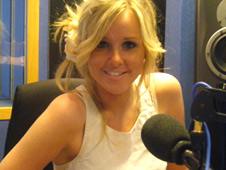 Diana was seen as a potential winner but came fourth, going out in week nine. Straight after the show she was signed by RCA and has teamed up with Nerina Pallot, Lightspeed Champion and producer Guy Sigsworth who has worked with Bjork and Madonna.
Her album is out early next year but one song, Jumping Into Rivers, has been leaked online already. We'll soon see her on the West End stage too. She's going to star in the revival of the award-winning play The Rise and Fall of Little Voice for a limited run from October in London.
Diana says she hasn't stopped since the end of the show: "I've been doing a lot of gigs, after the X Factor tour it was straight into the recording studio and I've started rehearsing for the West End. I'm a busy bee, I've had to move to London - got my own little pad which is groovy."
She's still in touch with her mentor Cheryl and has no regrets about going on the show: "Look at me, I'm in the West End, I've got my album coming out, I've met so many amazing people and I'm only 18, it doesn't get better than that."
Find out more about Diana's new LP
LAURA WHITE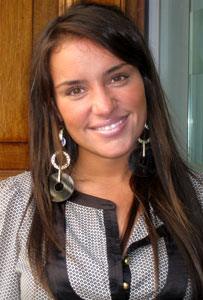 There was a massive row when Laura was voted out. Seen as a potential winner, she only made it to week five. Thousands petitioned to get her back in and her name was brought up in Parliament.
Laura is about to release her first single. She's signed to an independent label and has been working with Ian Green who has worked with Madonna. Laura said: "For the past year I really just kept quiet for a while and really focused on my music. I've been working with Madonna's producer who has done all my album which I'm proud of musically.
"I've gone completely different to where a lot of the old X Factor contestants are normally placed."
Find out more about Laura working with Madge's producer
EOGHAN QUIGG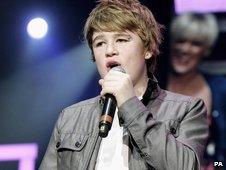 Coming third, Eoghan was quickly signed to RCA and released a self titled album that went to Number 14 in the chart. After impressing Boyzone on the show he was invited on tour with them.
He's now doing gigs and appearances around Ireland and the UK. He's just done a Butlins tour with other X Factor contenders like Austin and Chico. He's trying to decide whether to go back to school.
AUSTIN DRAGE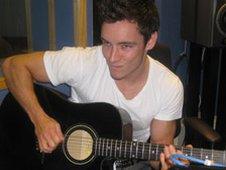 Austin has been performing at a number of gigs and charity balls and the day X Factor starts will be performing at Lincoln Pride.
He's got no regrets about being on the show. He said: "It's up to you to create the new opportunities. I am going to hopefully release on my own label. I'm writing with the same people who have worked with Lily Allen and Tinchy Stryder."
He says he could soon be back in front of Simon Cowell auditioning again: "On holiday in the States I went for an audition for American Idol. I was kind of thrown into it by my friend and I am seeing about how I can get back over there as there's a lot of work to get visas.
"I won a competition to go straight through to the judges round so I could be back in front of Simon Cowell again."
Find out more about Austin's future plans
SCOTT BRUTON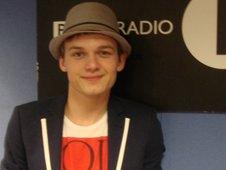 Former Bluecoat Scott lost out to Daniel Evans in week three. Since leaving the show he's got the role of Bobby in the West End production of Dreamboats and Petticoats which will also tour the country.
He's sorry that Simon Cowell hasn't kept in touch but says he's got no regrets: "The X factor has opened so many doors for me - I could still be working at Pontins now."
And it's not just a theatre career he has got out of the show: "Through this I got a record deal with Universal and I'm going to be releasing a single and an album very soon.
"I'd say to anyone out there that really fancies themselves as a singer, go on X Factor because it is the only way to get noticed these days. Some people say it's an instant fame machine but it does actually set up people's careers."
Find out more about Scott's X Factor experience
RUTH LORENZO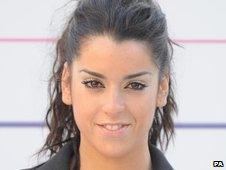 Alexandra's best mate Ruth came fifth in the show. The Spanish singer was a rock chick and took her time being signed up but bagged a big label in the form of Virgin.
She's currently working on her debut album which will have a rock sound. She is rumoured to be working with Slash and Aerosmith's Steven Tyler.
DANIEL EVANS
Widower Daniel got the heart strings going on the show with his backstory as a single dad. Many thought he got further than expected because of public sympathy but he says he's got no regrets going on the show despite struggling to get signed afterwards.
"The labels that normally sign acts from the show didn't want to know, after all, Simon's comments are not exactly the kind of thing you want on your CV," he said.
He's working on an album, funding it himself and says it's likely to be an online release in November. But he says without X Factor he wouldn't be able to pay his mortgage purely by music.
He lives in Spain with his daughter.
RACHEL HYLTON
Mum of five Rachel came to the show as part of turning her life around. She'd had drug problems and spent time in prison. She wowed the judges with her performances but was criticised in early shows for her attitude. She lost out in week 7 to JLS.
Since leaving the show her website says she's been in the States working on her music but there aren't many details. In her last video posting she urged fans to petition record companies to sign her and worries that her past has been holding her back.
JLS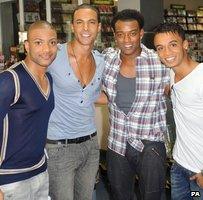 JLS were runners up and have already clocked up their first number one with Beat Again. Big things are expected of their debut album due in November and they told Newsbeat they're met by fan hysteria everywhere they go.
"They've been taking out the electricity in our hotels to try and get us out of our rooms and they try and get some of our hair. There's a lot of crazies but it's all good, we really appreciate the support."
Their next single is called Everybody In Love which is out on 19 October and they've booked in a UK tour for February. They're currently putting the finishing touches to the album and are often in the tabloids at clubs around London.
GIRLBAND
While JLS look set for major success, two girl groups were knocked out of the live finals in the first two weeks. Girlband were out the second week and they've since split up - although Marisa Billiterri from the band has gone solo and we're told she'll be performing alongside Duncan James.
BAD LASHES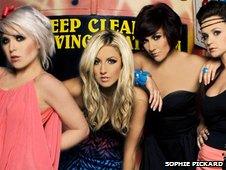 Although they were voted out the first week the girls are still together and working hard as a band. They've signed with the same management as Cascada and they're working on an album.
However they aren't signed with a record label and they admit it was tough leaving X Factor: "It was very hard to get record label attention coming out of X Factor, it attaches this stigma on you that scares off a lot of labels - so we have taken this positively as we don't want to be a manufactured girl group. We want to be more of an indie female band."
The girls are juggling jobs in cafes to try and get signed and as for their sound they've already got a name for it: "Vocal Heavy Indie Band - V-Hib - hopefully it'll catch on!"