Karen O soundtrack announced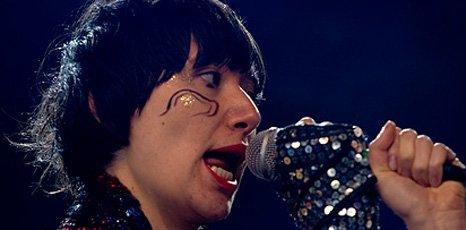 Details have emerged about the new film soundtrack composed by Karen O for the new Spike Jonze directed adaptation of Where The Wild Things Are.
Describing herself as Karen O And The Kids, the Yeah Yeah Yeahs' lead singer has enlisted the help of members from The Raconteurs, Deerhunter, Liars and Queens Of The Stone Age for the album released on September 29.
Amercian songwriter Greg Kurstin, who wrote much of Lily Allen's It's Not Me It's You, also contributes.
The film itself, an adaption of Maurice Sendak's children's story, is released in the US on October 16.
Preceding the release of the album, a single All Is Love is released for digital download on 25 August.
Meanwhile Yeah Yeah Yeahs return to the UK next week [29/30 August] to play this year's Reading and Leeds festivals.