Muse confirm first hometown gigs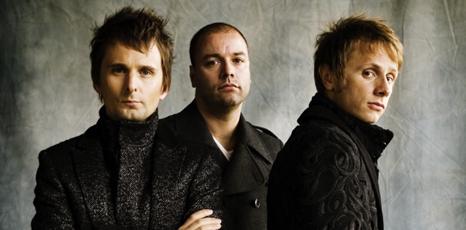 Muse have announced details of two gigs in their hometown of Teignmouth, Devon.
The shows take place on 4 and 5 September at Teignmouth Den, a beachside resort just north of Torquay.
Following up 2006's Black Holes And Revelations, Muse's forthcoming fifth album The Resistance will be released on 14 September.
Bassist Chris Wolstenholme said: "It is something we have wanted to do for a long time. It is not a money making exercise. We want to give something back to the community."
Album specifics
Rumours of a return to their hometown began earlier in the month when the show's promoters approached the local council for a licence.
Limited to four per person, tickets are priced at £37.50 and go on general sale at 9am on 21 August.
Recorded in Matt Bellamy's studio in Lake Cumo, the band have explained that forthcoming new album The Resistance has been influenced by George Orwell's book 1984.
Lead singer Matt Bellamy recently said: "I read once in school about 15 years ago it was all about the politics.
"But when I read it this time I was much more taken with the love story in the book between Juliette and Winston."
In 2007 Muse played two sold out nights at London's Wembley Stadium and previously announced a six-date UK tour this autumn.