iPod challenger gets US release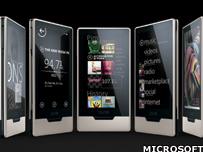 Microsoft has announced its new MP3 player will go on sale in America on 15 September.
Aimed at taking on Apple's iPod, the Zune HD will come in two versions, 16 and 32 gigabytes.
Both of them cost around £80 less than the equivalent iPod Touch, £132 for the 16 gig and £175 for the 32 gig player.
Although no date has been set for a UK release, Microsoft claims it is going to be a serious competitor to the iPod which has dominated the MP3 market since its release eight years ago.
At the moment Apple has about a 70% share.
Worth hundreds of millions of pounds it's a very lucrative market, something Sony recently tried to break into by relaunching its iconic Walkman as an MP3 player, trying to break Apple's monopoly.
Spec-wise the Zune HD has a 3.3 inch OLED screen, built in wi-fi and can store and play out high-definition video content using a special TV docking station.
It's a third generation device but Microsoft's optimism may be short lived.
Apple recently announced a special conference will take place in early September, usually the time of year the company unveils new products in time for autumn and Christmas.