Time for talks with the Taliban?
"My brother came home six weeks ago after a six-month service out there. The things he has seen and had to endure I shall never begin to understand. ... I am so lucky to have him back. I almost always cry when I hear another UK troop has been killed. My feelings go out to all their families."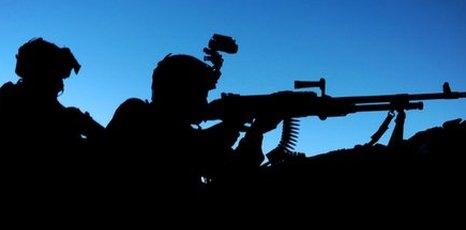 twenty-eight-year-old Amy posted this note to Newsbeat's online message board. So we thought she'd be a good person to speak to on the day the government sets out new plans to encourage talks with the Taliban, as well as fighting on the frontline.
The Foreign Secretary David Miliband said in a speech on Monday morning that he thinks the Taliban are "divided", and that some of their fighters could be persuaded to stop fighting and switch sides.