O2 launches new landline service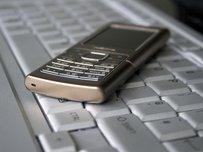 O2 has unveiled a new service providing small businesses with a landline number which rings straight through to a mobile phone.
The company says the servcie is the first of its kind to be offered in the UK by a major mobile operator.
It's been designed for small firms which maintain a landline number to show customers their business is local and established but spend a long time away from their desk.
Research showed that, despite small businesses spending record amounts of time out of the office, nearly 70% still had a fixed landline number to their desk.
Simon Devonshire from O2 said: "Desk phones were great when business was done from a desk but for the vast majority of small businesses the fixed nature of a landline is at odds with how they operate day to day."