Brody Dalle talks new beginnings
Josh Homme's other half talks about her new band, motherhood and late night recording sessions with her husband.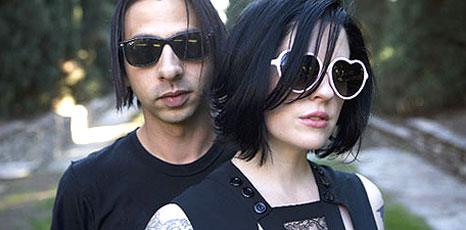 Eleven years ago Brody Dalle was a bundle of teenage fire as the tatooed frontwoman of former punk-pop four-piece The Distillers.
Hailed as the new Courtney Love, the mohicaned, lipstick smeared singer was a million miles away from the sleek looking rock starlet that fronts her current guise Spinnerette.
Motherhood, death and birth have clearly mellowed [Queens Of The Stone Age singer] Josh Homme's other half since The Distillers endured a bitter break up in 2005.
"When you have a kid and someone dies you start thinking about all your relationships with people that you love and people from your past and how life matters so much," admits the softly spoken singer.
Three albums and seven years in each other's pockets took their toll on Brody's previous punk outfit, forcing the band to announce a hiatus after two members left at the turn of 2005.
"I was really upset because I didn't forsee us ever breaking up," she says regretfully.
The album deals with the two juxtapositions of death and birth
"I never thought about what I would do if it happened because it just wasn't an option for me."
Instead of pondering the split, she immediately started working on the beginnings of a new band but she fell pregnant shortly after.
Nine months later, Brody gave birth to a baby daughter, Camille Harley Homme.
"In hindsight I'm glad it happened that way because it gave me time to reflect and figure out what I wanted to do," she reflects.
Although her punk band were long gone, she announced the official dissolution of The Distillers in 2007 and immediately set about forming Spinnerette.
With the help of her former bandmate and guitarist Tony Bevilacqua, Queens Of The Stone Age collaborator Alain Johannes and former Red Hot Chili Peppers sticksman Jack Irons, she started hammering out tracks for her new band.
She split her time between Johannes' studio and her Los Angeles family and Queens Of The Stone Age recording base Pink Duck.
The result was a softer, slinkier more delicate beast than her former punk pop outfit.
"With this band I wanted to do something a little different," she argues.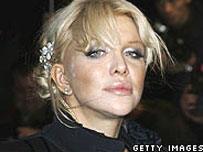 "Otherwise you get tired and sick of doing the same thing."
While the sound of Spinnerrete maybe somewhat tamer, the recording process itself was agonising for Brody and Johannes, who both suffered close personal losses
"The album deals with the two juxtapositions of death and birth," she explains.
"It was pretty heavy because Alan's wife was diagnosed with cancer a couple of months before we started recording.
"My dad also died so I kind of got lost there for a minute.
"So recording this album was therapy for the both of us because we had a place to go which gave us some hope."
The musical chemistry between the pair was so strong Brody claims, that she has already signed him up to work on her second album.
"In September I'm going to start writing again with Al and we're going back into the studio," she confirms.
"I love that I have someone I can collaborate with, I've never had that sort of connection with anyone ever in music."
Her husband is renowned for being one of the hardest working men in rock, juggling sessions with his own band in between producing his side project Eagles Of Death Metal and Arctic Monkeys' forthcoming album Humbug.
With fatherhood thrown into the equasion, amazingly he still finds time to fit in late night cover sessions with his other half in their Pink Duck studio.
"Josh and I have done a few covers together," she reveals.
"We've recorded a song by (late 60s American country rockers) Creedence Clearwater Revival, they are just one of the coolest bands ever.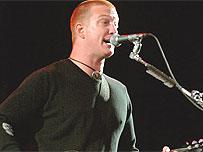 "I doubt we'll ever get chance to release a covers album though because our schedule is so crazy."
Brody is set to return to the scene of one of The Distillers' final gigs next month - the Reading and Leeds festivals.
Despite being downgraded to a smaller setting five years on, the Spinnerette singer says she is happier that way.
"I would rather play in a tent than play on the Main Stage at 3 o'clock in the afternoon in the burning sun," she shrugs.
"It's much more intimate, it sounds better and there's of a more vibe."