Jay-Z: 'I broke Glasto barriers'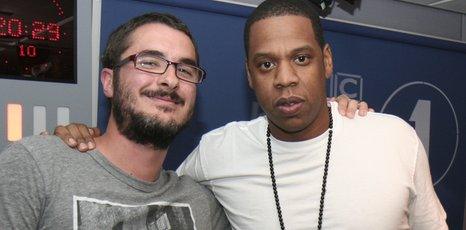 Rap star Jay-Z says that his much talked-about headline performance at last year's Glastonbury festival was all about breaking down barriers.
The hip hop artist was talking to Radio 1's Zane Lowe about the 2008 gig which caused a media storm after Noel Gallagher said it was "wrong" to have a hip hop headliner.
Jay-Z retaliated by opening his set with a cover of the Oasis hit Wonderwall and playing along with an acoustic guitar.
He told Zane: "I felt like breaking down the barriers. There's a few people that wanted to see the concert and everything in its traditional form but that's not the way of the world.
"It felt like once I got to the people, they were excited. I had to be good. I was so focused on that. Just to really perform and put it out there."
Speaking of his surprising stint on the guitar, he said: "I was actually backstage trying to get that little piece together 10 minutes before the show.
"I should've practiced. I wanted to at least act like the chords were right."
Musical genres
Jay-Z went on to admit that he's still a huge fan of Wonderwall.
"We always play it," he said. "I have a restaurant called the Spotted Pig. We have this small room, it's like a back room, about 100 people can fit in there and we play it all the time and we just go crazy."
I just believe in good music and bad music. I don't believe in genres of music. Pop music is just short for popular music
Jay-Z on working with Linkin Park
Jay-Z is no stranger to stepping outside traditional musical limitations and has previously collaborated with bands like Coldplay and Linkin Park.
Speaking of working with the American rock band, he said: "Every time I get the chance to knock down musical barriers I tend to do that.
"I just believe in good music and bad music. I don't believe in genres of music. Pop music is just short for popular music.
'Not jaded'
"They are great pop songs. Some of them are great, a lot of them are just cheesy."
The hip hop mogul is in the UK to promote his latest album, Blueprint 3, which is released on 14 September.
Despite his success in the music business, which includes a three-year run at the helm of record label Def Jam, the star admits that he still wakes up and pinches himself.
"Yeah, I really do. All the time," he said. "I'm not jaded about it at all. I'm very affected still by everything that's going on.
"It amazes me all the time. It couldn't be any further - guy from the projects, on the phone to the president. It's ridiculous."