Cheryl gets tearful on X Factor when contestant returns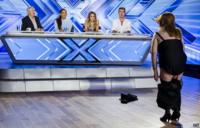 The stars are (literally) aligned for The X Factor to return to its glory days.
Cheryl is back and looks like she's getting emotional. Simon is back, pulling his usual exasperated face. Louis is back, not that he ever really left.
And there's Mel B.
From the pictures released ahead of the show's return, it looks like you can also expect all the weird and wonderful auditions that make up the first round.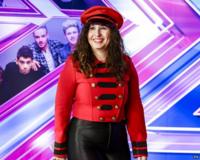 One of the first contestants to walk in is 42-year-old Skegness hairdresser Jale Antor, who uses one of the judges as inspiration for her performance.
And it's not long before Cheryl starts to get tearful, when Amy Connelly walks into the room.
The 25-year-old previously competed in 2008 but was booted out at Judges' Houses.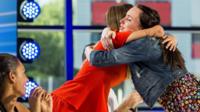 "That was really beautiful, it was captivating," Cheryl says after her performance.
"Honestly, this is like a flashback for me, it's something that you do to me, we just have a connection."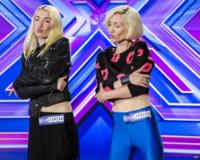 Other contestants to keep an eye out for are sisters Jazzy and Ruby.
The pair, who perform as Blonde Electric, do a version of Jessie J's Do It Like A Dude.
Like always, the final word has to go to Cowell, who says: "It's like literally you've been invented by Louis in a computer to create the most annoying girl group in the world."
Follow @BBCNewsbeat on Twitter and Radio1Newsbeat on YouTube