Scottish independence vote: Six things to know about vote
26 August 2014

From the section

Politics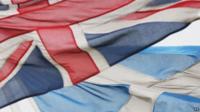 It's less than a month until the referendum on Scottish independence.
The vote will have a big impact on the future of the whole of the UK.
Anyone living in Scotland aged 16 and over on 18 September will be able to have their say in the decision.
Here are some of the key things to know about the Scottish referendum ahead of the vote, including who is on each side and some of the impacts the result could have.
The question
Six words long - a simple yes or no.
"Should Scotland be an independent country?"
Find out which way the vote will go, according to the latest opinion polls.
The impact
If Scotland votes yes, then talks will take place over transferring powers from Westminster to Holyrood, with 24 March 2016 pencilled in as Scottish Independence Day.
At the moment the Scottish government already looks after areas like education, health, transport and tourism.
An independent Scotland would eventually be in charge of everything from benefits to defence, trade to energy and foreign policy to immigration.
The two sides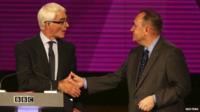 The official pro-independence group is called Yes Scotland and is fronted by SNP leader Alex Salmond.
On the other side is the Better Together campaign, led by Alistair Darling.
They're not political parties but are closely aligned to them.
All three parties in Westminster are against independence.
On Monday evening the pair took part in in the second and final televised debate.
Salmond is thought to have come off better, while Darling was said to have finished ahead in the first.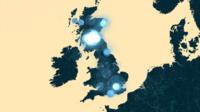 The debate was trending in the UK but, more surprisingly, hit the trending charts in Malaga, Gibraltar, Seville, and Spain as a whole. It generated a total of 255,559 tweets.
It's mostly about the money in your pocket...
Researchers have previously asked people in Scotland how they might vote, depending on the impact on their personal finances.
According to the 2013 survey:
52% would support independence, and 30% would oppose it if they were £500 a year better off
15% would support independence, and 72% would oppose it if they £500 a year worse off
That suggests that people's bank balance will be a big factor.
Pro-independence groups say Scotland is more prosperous than the rest of the UK and people would be better off if the country could make its own financial decisions.
Most of the UK's oil reserves are off the coast of Scotland, although there are concerns about how volatile the value is.
...but it's also about currency, identity and security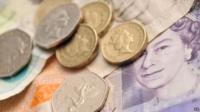 Campaigners for an independent Scotland want to keep the pound and say it would be in the UK's interests.
They also argue Scotland would be quickly accepted into the European Union.
Opponents say neither of those is guaranteed.
An independent Scotland would have to form its own military called the Scottish Defence Force.
The SNP also wants the UK's Trident nuclear weapons removed from Scotland in the event of a yes vote.
For some people the vote may come down to national identity, as they ask themselves: "Do I feel Scottish, or British, or both?"
Where celebrities stand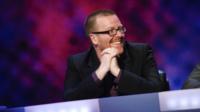 Scotland has 007 on its side, or at least the man who played him seven times on screen, Sir Sean Connery.
Comedians like Frankie Boyle and Brian 'Limmy' Limond also want Scotland to go independent.
On the other side, former Manchester United boss Sir Alex Ferguson is against independence and has donated to the Better Together campaign, as has Harry Potter author JK Rowling.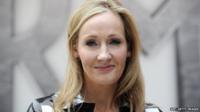 Susan Boyle is planning to vote no.
One of Scotland's biggest global stars has a view but he's keeping it to himself.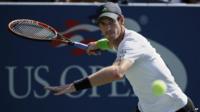 Andy Murray says he's learned to stay quiet after a misinterpreted joke about England's 2006 World Cup campaign.
"I don't know a whole lot about politics, and I have made that mistake in the past and it's caused me a headache for seven or eight years of my life and a lot of abuse."
Singer Paolo Nutini is also keeping his cards close to his chest.
Both Calvin Harris and Emile Sande declined to make a comment when asked in the past.
Follow @BBCNewsbeat on Twitter and Radio1Newsbeat on YouTube