Britney Spears sued by dancer over broken nose claims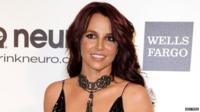 Britney Spears is being sued by a dancer who says her nose was broken by the US singer during rehearsals.
In the lawsuit, obtained by Newsbeat, Dawn Noel claims the singer struggled to follow "simple directions".
"[Spears] twirled in the unbalanced and reckless manner, arms extended out to her sides, and forcefully backhanded Dawn Noel directly in the face," state legal documents.
The claims come from rehearsals for the video for Spears' single Work Bitch.
There has been no response from the singer herself yet.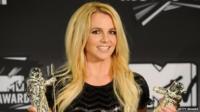 Production company Reign Deer Entertainment are also named in the legal proceedings and are accused of promising and then failing to pay for Noel's medical bills.
According to the legal documents, doctors diagnosed the dancer as suffering "fractures of her nasal bones and advised that she would need surgery".
Noel claims this caused her "severe injuries/disfigurement to her nose, as well as severe emotional distress and anxiety".
In addition to damages, her lawyer Sark Ohanian, is also seeking to get compensation for loss of earnings.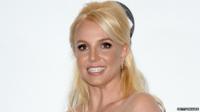 Spears has received a number of positive reviews for her residency in Las Vegas.
She is performing 50 shows each in 2014 and 2015 at Planet Hollywood's Axis theatre and casino bosses have said the run could be extended if it proves a success.
They have previously denied that the star lip-synced throughout the show, saying she sang alongside a pre-recorded track of her vocals to help her with the more physically challenging parts of the set.
Follow @BBCNewsbeat on Twitter