Commons debates smear tests for under-25s after petition
1 May 2014

From the section

Health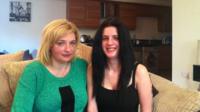 Doctors should be issued with new guidance to allow women and girls aged under 25 to have smear tests for cervical cancer.
An MP has told the House of Commons that it should be the life-saving legacy of Sophie Jones.
Labour's Steve Rotheram from Liverpool Walton called on the government to learn from failings in her care.
The aspiring model died of cervical cancer aged 19 after being refused a smear test because of her age.
Sophie, from the Wirral, suffered crippling stomach pains for more than a year before being diagnosed with Crohn's disease.
In November she was diagnosed with cervical cancer and she died in March.
Her death led to an online petition which attracted more than 300,000 signatures, with the subject debated in the House of Commons on Thursday.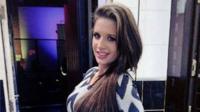 It has been the biggest government e-petition since they were launched in 2011 and was set up by a family friend.
"It was Sophie's only wish to have the age lowered," said her twin sister Ashleigh Jones.
"[It was] so that another family of a 19-year-old girl doesn't have to go through the process of what we went through."
In the Commons, Mr Rotheram stopped short of calling for the smear test age to be lowered but said that if under-25s had symptoms of cervical cancer, they should be able to choose to have a smear test if they wanted one.
Watched by Sophie's mother Peri and sisters Chelsea and Ashley from the Commons public gallery, Mr Rotheram said GPs already had permission to agree to smear tests for under-25s in "exceptional circumstances".
He said this permission should be better promoted through guidance as it could save lives and any increase in the number of tests would not prove costly due to the rarity of the disease in young women and girls.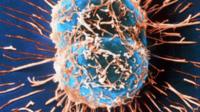 Leading a backbench debate on Sophie and cervical cancer screening, Mr Rotheram said: "Whatever is said and whatever is decided today, this debate needs to be the beginning of the process not the end.
"I'm not calling for routine cervical screening to be introduced for all women and young girls under 25.
"But I am calling on the government to issue guidance that stipulates that all women should be able to request a cervical smear regardless of their age.
"Put simply, young women and teenage girls who present to their GP with possible symptoms of cervical cancer should have the choice, if they desire, to have a smear test."
Mr Rotheram said cervical cancer leads to around 1,000 deaths a year in Britain.
He said he realised there were potential negative effects of screening under-25s and did not ask for the general screening age to be lowered.
Health Minister, Jane Ellison, said when symptoms were spotted, referral to a specialist was the priority not a smear test.
She said: "If someone has symptoms, we want to get them urgently from symptom to diagnosis, via referral and a screening could actually put further delay in the way of that."
The NHS cervical screening programme contacts women aged between 25 and 60 for smear tests.
It is one of the few cancers that is preventable as smear tests can pick up abnormal cell changes before they have a chance to develop into a cancer.
Cancer Research UK says that cervical cancer is rare before the age of 25 but that changes in the cervix are quite common in younger women.
In England, Wales and Northern Ireland, women between the ages of 25 and 64 are screened.
Screening for those aged between 25 and 49 is every three years and it is every five years for those who are aged between 50 and 64 years.
In Scotland, women between 20 and 60 years are invited for screening every three years.
However, the age is being raised back to 25 soon in Scotland.