Plastic surgeons 'worried' young want procedures
24 April 2014

From the section

Health
Plastic surgeons say they are worried about the number of young people who want cosmetic procedures.
The British Association of Aesthetic Plastic Surgeons (BAAPS) claims younger patients can be vulnerable and often have self-esteem issues.
It is warning procedures can't always help people overcome problems with their body image.
BAAPS says its surgeons carried out 50,122 cosmetic procedures in 2013, a 17% increase on 2012.
There is no age breakdown, but President Elect Michael Cadier claims they are seeing more young people who want cosmetic procedures.
"They're still immature, vulnerable and it's too big an operation with too many potential life-long implications," he said.
"There are potentially other avenues they should be exploring."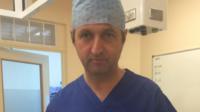 His warning comes as listeners have given Newsbeat their views on cosmetic procedures.
Our online questionnaire was filled in by 310 people aged between 15 and 62.
The results were based on input from listeners who chose to get involved and are not representative of the UK as a whole.
Sixty-four people said they had had a cosmetic procedure and most were happy with it.
Out of those 64 people, breast implants were the most common procedure, followed by dermal fillers and nose jobs.
Hannah, who is 22, has had breast implants.
"It was well worth it," she said. "I love them. My parents have told me they have seen a change in my self-confidence."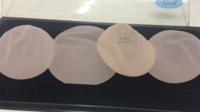 In total 145 of 246 people who said in the questionnaire that they hadn't had a procedure said they would consider one in future.
Ella, who is from Ashurst, near Southampton, said she has had low self-esteem since she was 11 and wants a breast enlargement.
"It makes me feel inadequate and not very feminine, almost not like a proper woman," the 18-year-old said.
"There is almost an expectation of women to be attractive. It kind of makes people feel that they're not good enough."
Ella's therapist has told her she should consider surgery alongside counselling to help her deal with her self-esteem issues.
"She made it very clear that often cosmetic surgery doesn't fix everything, but I do feel like it would fix the large part of it in that I wouldn't feel ashamed any more.
"I wouldn't feel embarrassed," added Ella.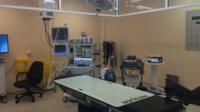 Psychologist Emma Kenny said this may not be the case.
"When people are just changing their body... because they think they will feel happier, the results consistently show that's not true," she added.
Rebecca had a breast lift when she was 22 and agreed it's not always a quick fix.
"After the surgery I personally did not feel different about myself self-esteem wise," she said.
"After counselling I felt much happier and stopped focusing so much on body worries."
The cosmetic interventions industry was worth £720m in 2005, £2.3bn in 2010 and it's estimated it will rise to £3.6bn by 2015, a review commissioned by the Department of Health found.
In February, the government outlined its response to a review of the industry.
Their plans were criticised by surgeons, who said the decision not to classify dermal fillers as prescription only has been labelled a "missed opportunity".
They accused the industry of acting like "cowboys" and selling products "like double glazing".
There will be a live debate on this topic on Radio 1 and 1Xtra at 17:45 BST.
It will include listeners, Lauren Pope from the Only Way is Essex, Dr Leah Totton who won The Apprentice and set up a cosmetic clinic with backing from Sir Alan Sugar, psychologist Emma Kenny and Lisa Jarvis, the deputy editor of New! Magazine.
Follow us @BBCNewsbeat on Twitter