White House won't comment on petition to deport Bieber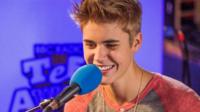 The White House has said it won't comment on a campaign to deport Justin Bieber from the US.
Around 275,000 people have signed a petition on its website calling for the Canadian singer to be removed from the country.
The petitions usually need more than 100,000 signatures for a response from the President.
But the White House said it was using rules which meant it could decline some petitions.
It was set up in January when the 20-year-old was arrested on suspicion of drink and drug-driving and illegal drag racing.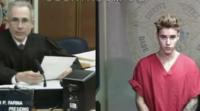 It said: "We the people of the United States feel that we are being wrongly represented in the world of pop culture.
"We would like to see the dangerous, reckless, destructive and drug-abusing Justin Bieber deported and his green card revoked.
"He is not only threatening the safety of our people but he is also a terrible influence on our nation's youth. We the people would like to remove Justin Bieber from our society."
The White House responded saying, "thanks for your petition and your participation in We the People. Sorry to disappoint, but we won't be commenting on this one".
Instead it used the opportunity to make a political statement, saying "we'll leave it to others to comment on Mr Bieber's case, but we're glad you care about immigration issues. Because our current system is broken".
Bieber is understood to be living and working in the United States under a renewable visa for entertainers, rather than a green card for permanent resident status.
He also faces an assault charge in Canada over claims he struck a limousine driver on the back of the head.
Follow @BBCNewsbeat on Twitter