JK Rowling to write Quidditch World Cup match reports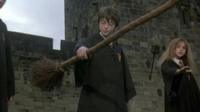 Harry Potter creator JK Rowling is set to release a series of match reports from the fictional Quidditch World Cup.
Regular updates will be available throughout the "tournament" on the Pottermore website.
Quidditch is a fictional sport played by students on flying broomsticks in the best-selling books.
Characters from the books will feature in reports, which are credited to Ron Weasley's sister Ginny, "the Daily Prophet's Quidditch correspondent".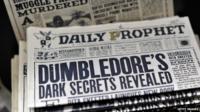 She is described as writing from the Patagonian desert, where the tournament is apparently being held.
Last month, Rowling posted a history of the Quidditch World Cup on Pottermore.
The site hosts previously unpublished content about the boy wizard as well as selling digital versions of the novels.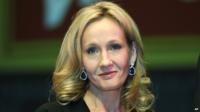 Rowling has also published an adult novel, The Casual Vacancy, as well as a crime novel, The Cuckoo's Calling, under the pseudonym Robert Galbraith.
The book had sold 1,500 copies before the secret emerged in the Sunday Times. Within hours, it had risen more than 5,000 places to top Amazon's sales list.
The information about who had really penned the book was leaked by a member of Rowling's legal team.
A sequel, The Silkworm, is due out on 19 June and will again feature lead character, army veteran turned private detective, Cormoran Strike.
Follow @BBCNewsbeat on Twitter