Captain America 3 gets a May 2016 release date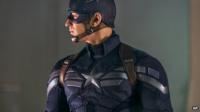 The third Captain America film has been given a release date of 6 May 2016, Disney has announced.
The most recent film in the franchise, Captain America: The Winter Soldier took $96m (£58m) at the US and Canadian box office in its opening weekend having been released earlier this month.
The earnings are a record for a film released in April.
The first Captain America film, The First Avenger, was released in 2011.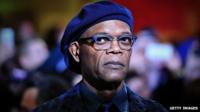 The success of the latest Captain America film follows Disney's recent remakes of Marvel comics including the Iron Man and Thor films as well as 2012's The Avengers, which became the third-biggest grossing film in Hollywood history with $1.5 billion (£897.5m) at the worldwide box office.
Each of the films is interconnected with the others, often featuring crossover characters and storylines.
No details of plot or which characters will feature in the new Captain America film have been announced.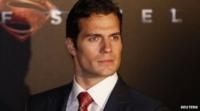 The third film in the series will be released on the same scheduled date as Warner Bros' sequel for 2011's Superman reboot, Man of Steel.
The yet-to-be titled project will see DC Comics hero Superman, played by British actor Henry Cavill, face off with Batman, played by Ben Affleck.
In February, it was confirmed that Jesse Eisenberg will play villain Lex Luthor in the film.
Before Captain America 3 is released in 2016, the character will return in 2015's Avengers sequel Age of Ultron.
Follow @BBCNewsbeat on Twitter