Five of this year's best April Fools pranks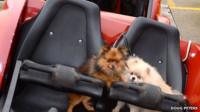 The first day of April is one to be wary of.
Pranks in the past have included spaghetti being grown on trees and the apparent news that Big Ben was to go digital.
Although some real stories may seem unbelievable, counting everything online as fact could result in sending pets to a theme park or preparing for your new job as a Pokemon master.
Here is just a selection of some of the pranks that have appeared on the web.
Selfie ban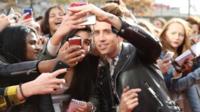 According to The Metro there could soon be an end to the selfie.
The report claims a new branch of the Department for Culture, Media & Sport has drafted proposals for a ban on selfies, which could come into force as early as the end of next year.
Under the reported proposals, web users would: "Only be allowed to upload ten selfies a month to sites such as Facebook and Instagram.
"An 11th selfie in that time would lead to an automatic £25 fine."
Thorpe Bark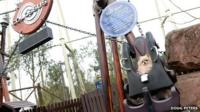 Thorpe Park have 'announced' that they are to be the world's first theme park to open its doors to dogs called Thorpe Bark.
A spokeswoman 'added': "After constant requests from owners, we have decided to finally open the park to dogs so they too can enjoy the thrilling rides.
"We've tested each ride extensively with our volunteers, and apart from a few nervous barks on Stealth, our guests rated it five woofs out of five."
Scented stations
The Japan Times reports that East Japan Railway Co has been researching "action-oriented aromas" to help alert distracted passengers when their tube stop has arrived.
In the not too distant future, 30 stations on Tokyo's central loop line will reportedly be filled with specially chosen smells, ranging from beer hops to incense to musty books.
Map invaded by Pokemon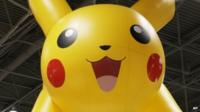 As the clock past midnight, Google announced it was looking for a Pokemon Master to join the company.
An advert for the job said the company had organised "the most rigorous test known to man" to find the right person.
The 'test' involves using Google Maps to find all the wild Pokemon hiding around the world.
Although the job opportunity is not for real, a mini-game has been launched in the Maps apps featuring 150 hidden Pokemon.
Users have until April 2 to find them all.
Travelling like a (future) king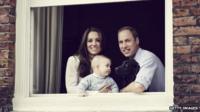 A coach company in New Zealand announced that the Duke and Duchess of Cambridge and Prince George would be using their services during an upcoming royal tour.
The company put out a press release claiming the royals had confirmed they would be travelling by coach for one leg of their New Zealand tour this month to be "in keeping with their frugal, down-to-earth public image."
The release added: "While the route Wills and Kate will be travelling on cannot be revealed for security reasons, InterCity has confirmed that it is busy enhancing its best coach with a fit-out suitable for young royals; including a top of the range baby capsule for eight-month-old Prince George and plush Lazy-Boy recliners for the royal couple."
Follow @BBCNewsbeat on Twitter