Michael Jackson new album Xscape: first listen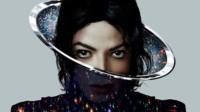 The news about a brand new Michael Jackson posthumous album isn't new.
We have been promised new material since the King of Pop died on 25 June 2009.
But this is the second album since the star's death, Michael was officially released by his estate in 2010.
That project failed to deliver the kind of critical acclaim of his former albums like Thriller (1982) and Bad (1987).
The reason was probably because Michael Jackson, known to have been a perfectionist, is no longer with us.
But Xscape, from this first listen, is marginally better than the Michael offering.
For diehard Jacko fans, the tracks on this album aren't new.
Some of the tracks have already done the rounds on various online platforms.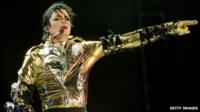 What is new is the production brought by Timbaland, Stargate and the other named producers.
Eight tracks is all you get.
But remember, Thriller was only nine when it was released.
This album however was more impressive than expected.
The first track harks back to Jackson doing disco and doing it well; from that point you get a feel for the production.
Think 90s RnB, when it was good.
Chuck in a couple of familiar Jackson feeling riffs and you've pretty much got a sellable Jacko album.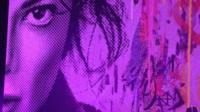 But, and there had to be one, sometimes the production overtakes the vocals.
Newsbeat was told that Michael had recorded some of the vocals as far back as the 70s, and unfortunately, you can tell.
His voice doesn't sound as strong as it has on other albums.
Then you also have to pose the question, if they weren't good enough for release back then, why are they now?
The track listing hasn't been released yet, but the standout track, vocally and production wise, is the penultimate track, we've dubbed it Gangster.
That will be a remixing DJ's paradise.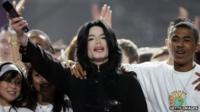 Another standout song is the title track, Xscape, which has a strong bassline.
The song, probably set to cause controversy is the one called Do You Know Where Your Children Are?
Which apparently was Michael's response to the child abuse allegations against him in the noughties.
Nothing of the album screams 'produced by', thankfully.
But at the same time each producer feels like they've definitely left their mark.
Apparently, fans who want the deluxe version of the album will get to hear a number of the tracks unproduced.
Now that's a treat.
Xscape is released on 13 May 2014 through Epic Records.
Follow @BBCNewsbeat on Twitter