Frozen becomes highest-grossing animation of all time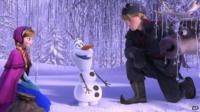 Frozen has become the highest-grossing animated film of all time.
The Disney film recently reached $1.072 billion (£644.5m) at the worldwide box office, overtaking previous record-holder Toy Story 3.
Frozen topped the UK box office when it was released in December.
The film has earned $398.4m (£234.1m) at domestic (U.S. and Canadian) theatres with another $674m (405.2m) at the foreign box office, Disney said.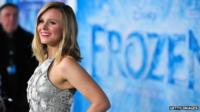 The previous highest grossing animated-film was 2010's Toy Story 3, which took $1.063 billion (£639m) in sales, according to Boxofficemojo.com.
Frozen, which stayed in the top 10 films on domestic box office charts for more than three months, has also now become the 10th-largest grossing film in cinema history.
The film follows a princess who sets off to find her estranged sister, whose ability to turn anything she touches to ice has trapped the kingdom in an eternal winter.
It includes the voices of Kristen Bell, Idina Menzel, Jonathan Groff, Josh Gad and Santino Fontana.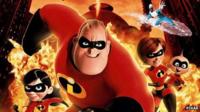 Earlier this month, Frozen won two Oscars for best animated feature and best original song for Let It Go.
Pixar, the animation studio behind the Toy Story films, recently announced that it is working on sequels to The Incredibles and Cars 2.
No details of storyline or release dates have been revealed for the upcoming films.
The studio is also working on a Finding Nemo sequel, Finding Dory, as well as The Good Dinosaur and Inside Out.
However, with Finding Dory and The Good Dinosaur both being pushed back, 2014 will be Pixar's first year without releasing a feature film since 2005.
Follow @BBCNewsbeat on Twitter