Cameron Diaz talks about Paltrow-Martin 'uncoupling'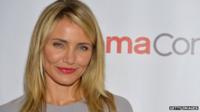 Cameron Diaz says fellow Hollywood star Gwyneth Paltrow and singer Chris Martin are handling their separation in the right way by being "very honest".
The 41-year-old was speaking about the actress and musician who this week announced they were "consciously uncoupling".
Diaz said: "They're being very honest about their relationship, which is that they are really great friends.
"They're amazing parents," she added.
"They're just consciously deciding that a part of their life is not going to be spent the way it's been for the last 11 years."
The couple, who were married in 2003 and have two children, announced their split in an online statement.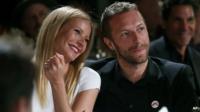 Speaking at CinemaCon, a movie convention in Las Vegas, Diaz also said they are their handling their split in the right way "because everybody is interested and they are giving them the truth."
The actress was promoting her new comedy The Other Woman, where her character discovers her boyfriend is actually married.
The storyline sees her team up with the character's wife, played by Leslie Mann, to seek revenge.
Speaking about the role, Diaz insists that everyone has been the victim of a cheating partner.
"At some point in your life, everybody has been cheated on," she laughingly said.
"Well not every relationship, but at some point in your life everybody has been cheated on."
She added: "I'm not saying that the relationship you're in currently you're going to get cheated on, but eventually or maybe in the past it's happened."
The Other Woman opens on 25 April
Follow @BBCNewsbeat on Twitter