Billboard announces Twitter-based real time charts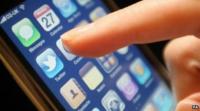 Billboard has announced a new set of music charts based on Twitter data.
Working with the social media platform, the Billboard Twitter Real-Time Charts will rank tracks and artists based on Twitter traffic.
Trends will be ranked in real-time over extended periods of time to track the longevity of successful songs and artists' popularity.
The charts will also highlight the most talked about and shared tracks by new and upcoming acts.
The Twitter Real-Time Charts are set to launch in America over the next fortnight.
Bob Moczydlowsky, Twitter's head of music, said: "When artists share songs and engage with their audience on Twitter, the buzz they create will now be visible to fans, other musicians and industry decision makers in real-time."
Katy Perry is currently the most followed musician of Twitter with 51.8 million followers.
Official accounts of Justin Bieber, Lady Gaga, Taylor Swift, Britney Spears, Rihanna and Justin Timberlake are also in the top 10 most followed users on the site.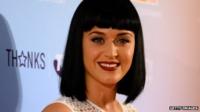 Billboard's Hot 100 chart, which is based on radio play, streaming online, and sales, was recently expanded to include Spotify and YouTube streams.
They also launched an artist chart called Social 50 in 2010, which collects data from social media.
Earlier this week, Twitter announced that its #music discovery service will close on 18 April.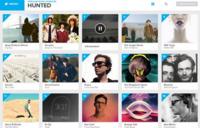 The app, which gives users artist and song suggestions based on who they follow on site, was launched last year after Twitter bought the We Are Hunted music app.
After an initial surge in downloads, by October it had dropped to 165th place in the free music apps category on iTunes, according to AppData.
The new chart will be available on Billboard.com and will be shared on their Twitter account.
Follow @BBCNewsbeat on Twitter