Your view: England and Wales teacher strike action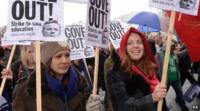 Thousands of children in England and Wales face disruption as teachers strike over pay, pensions and conditions.
Members of the National Union of Teachers (NUT) will take part, leaving many schools closed to some or all pupils.
Union leaders said the national walkout was a "last resort" but would go ahead.
The Department for Education (DfE) said the NUT was disrupting parents' lives and holding back children's education.
The National Association of Schoolmasters Union of Women Teachers (NASUWT) isn't taking part in the action.
Newsbeat listeners have been sharing their views about the strike via text, Facebook and @BBCNewsbeat on Twitter.
We'd get fined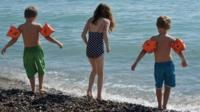 Ben Kirkman on Twitter was among the people to refer to a recent story about a rise in the number of parents being fined for taking their child out of school for a holiday.
He said: "We get fines for taking kids out of school yet they can do it when they feel like it? Seems a tad unfair to me."
Gary added: "I don't have kids but it is unfair parents get fined for making kids miss school! For me traffic could be lighter."
'Every right' to strike
On Facebook, Phill said: "They have every right to [strike]. And if your kid ends up missing school then don't blame the teachers, blame the government."
Jo Wilson said: "When you've had a knife pulled on you at work... or been surrounded in a playground by 10 intimidating teens, then I'll listen to the 'Teachers have it easy argument'.
"It's not ALL teachers by the way, it depends what union you're in."
Several people said they couldn't get time off work to cover looking after their children.
Jo asked: "Since when was school just a form of convenient childcare for you?"
'A day off'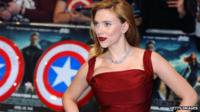 Gareth texted in to say: "I'm in the forces and we don't decide to stop protecting the country because we're not paid enough.
"Teachers are greedy and selfish. They should find other ways to deal [with it] as this does seriously affect our children.
"No wonder there are education problems when the teachers are never there."
An anonymous text read: "The school I work in are making teaching assistants go in to paint displays and tidy the classroom. It's just a day off for teachers."
However, Emma saw the positive in having a day off. She said: "Because of the strike I'm going to the cinema to see Captain America 2 today."
Follow @BBCNewsbeat on Twitter